ISO 9001 Quality

ISO 9001
Today Translations is fully accredited by ISO 9001:2015 and operates under a strict quality policy, which forms an integral part of Today Translations' Quality Manual. It encapsulates our commitment to delivering fast and accurate translation services to our clients, ensuring their satisfaction without compromising on quality or deadlines. Furthermore, it includes our commitment to invest in the continual improvement of all aspects of our business and is led and fully supported from the top by our CEO and Senior Management Team.
Association of Translation Companies
Our Managing Director and founder, Jurga Zilinskiene, also sits on the boards of the Association of Translation Companies (ATC) and the EUATC for industry standards. We have therefore always pioneered the improvement of quality and standards within the translation industry.
Association of Project Management
Today Translations' quality control model is based on providing a carefully monitored and controlled translation and interpreting team, hand-picked for each assignment. Our multilingual in-house project management team, all of whom are APM (Association of Project Management) certified, is assisted by over 2,600 vetted and rigorously tested freelancers. Our Operations Manager, Claire Brown, who oversees all aspects of quality management, is accredited by the Association of Project Management Professionals.
At the heart of our operations is the QCS+ software platform our bespoke management system, which was designed specifically for Today Translations and for which we own the source code and intellectual property. This software is unique within the translation industry and contains processes that ensure users cannot skip Quality Assurance steps.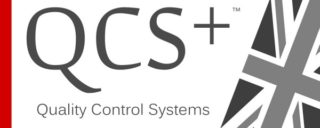 Contact Us
Click here to get in touch