ReelNRG is a casino game development company based in London, United Kingdom.
They are dedicated to delivering entertaining and engaging, high-quality video slots to online casinos. The games are fully-responsive, providing a rich gaming experience across all desktop, tablet and mobile platforms.
ReelNRG has created dozens of casino games that currently support 28 languages and currencies.
The Challenge
As a successful developer, ReelNRG is constantly creating new games for a diverse, worldwide audience. The games are highly-regulated due to the potential to win large payouts, and clear instructions in the players' native languages are essential for regulatory approval.
ReelNRG were advised by the regulatory authority that the translations carried out by a different language service provider for one of their games were of insufficient quality to launch the game in multiple regions.
The Solution
ReelNRG wanted a secure, independently ISO-certified translation company to provide assurance to regulators, and therefore contacted Today Translations.
Today Translations selected expert linguists within their global trusted network with experience in the gaming industry to assess the previously-completed translations. They identified that the game required complete re-translation, before leveraging state-of-the-art translation technology to rapidly translate and localise the content into 28 languages.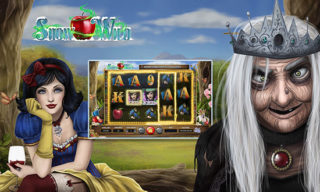 The Results
ReelNRG's game, "Snow Wild", localised by Today Translations, was certified by the regulatory authority and is now live in all 28 languages.
On the back of this success, ReelNRG has entered into a partnership with Today Translations to translate and localise all future games. Today Translations' technology ensures consistency of language across multiple sections within the same game and all previous games, which not only reduces turnaround times but also costs.
Calvin Kent, CEO of ReelNRG said: "We are thrilled to secure a great relationship with a reputable translations company such as Today Translations. It is such a delight to be working with people who not only turn around projects on time and with accuracy, but understand the casino business sector!"