Built for your success
At Today Translations, our specialised approach to project management is key to delivering a quality and prompt service.
Every project requires swift and organised project management to ensure a tailored service, competitive pricing and prompt delivery. From translation , to website localisation, to research into foreign markets, all projects are assigned to a dedicated project manager. Their principle role is to source the ideal linguists and specialised experts, monitoring their progress throughout.
By managing projects this way, we keep the entire process as transparent and accessible to you as possible.
Not only are our project management teams accredited by the Association for Project Management (APM), but they also come from academic backgrounds in linguistics. They therefore boast a profound understanding of the language industry.
Promising a competitive price
Our team of project managers are dedicated to offering you a competitive price, no matter the project type, turnaround time or language combination. In fact, when it comes to price, quality and service, we believe that we provide the best value in the entire industry.
View the full range of our translation services here, or alternatively, if you already know exactly what your business needs are, get a quotation.
Full control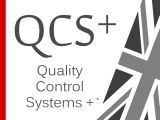 Our state-of-the-art project management system QCS+, for which we own the intellectual property, provide a highly-innovative approach to project management and are unique within the translation industry.
Our bespoke software facilitates reports, data and auditing trails for every project. You are welcome to request this material from us at any time.
We firmly believe that our innovations within the translation industry, our passion for languages and culture, and our careful approach to quality and security set us apart from the rest. That's why our clients depend on us.
Contact Us
Click here to get in touch