Trusted Expertise
Excellence Guaranteed
You can be sure we'll get the right tone of voice, thanks to our network of global translators qualified to at least Masters level. The team has an intimate knowledge of language with in-depth understanding of the clothing industries.
Save up to 20% with Translation Memory
We cut turnaround time, improve accuracy and save around 20% on your costs, using our Translation Memory management software.
Formatting Comes as Standard
We don't just provide you with translated text. We format it. Our DTP and typesetting services ensure that your translated content is fit for purpose and ready to go.
Brand-Aware Translation for the Clothing, Footwear and Accessories Industry
Working in the fashion industry, you'll know that communications can be complex. Audiences range from buyers to suppliers, to the media, and they're often international. When your business is growing, it's vital that your branding comes across in a way that chimes with each audience in their own tongue.
Here at Today Translations, we know that text for the clothing, footwear and accessories industry not only needs to be accurate but must also be creative and laced with a sound knowledge of the industry.
Thanks to our unique recruitment policy, you can count on us to provide linguists who are not only qualified to at least Masters standard but who are also sector experts in clothing, footwear and accessories. You can rely on them to translate engaging fashion articles in any of over 200 languages and a range of dialects.
This subject-matter expertise results in an outstanding first-time success rate on translation of 99.5%. Backing this up is our Translation Memory software, which lightens the workload of our translators and saves you around 20% on translation costs.
Content We Translate
Marketing Campaigns
Branding Collateral and Copywriting
Clothes Labels
Look Books
Catalogues
Press Releases
Product Descriptions
Websites and E-shops
Conferences and Promo Collateral
Social Media
Industry Experience





1,200+ industry-specific linguists
21% average budget saving from sector-specific translation memories
20% average time saving from in-house typesetting
600,000,000 word translation capacity per annum
Recent Projects

Michael Kors
Translation, Proofreading,
and Typesetting
1.7 million words translated

French Connection
Translation, Proofreading,
and Typesetting
340,000 words translated

Kipling
Translation and Proofreading
Website Localisation
140,000 words translated
To get started email:
Industry Insight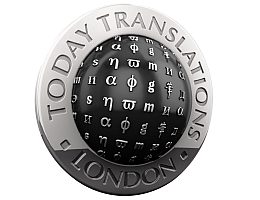 ASOS reaps the multi-million-pound benefit of its multi-lingual website
ASOS' spectacular surge in sales is no small part thanks to its translated and localised international websites, which cater to customers in the USA, France, Germany, Italy, Spain, Australia and Russia.
Find Out More