Trusted Expertise
Engage Your Customers
Achieve global impact with localised, engaging content that's also optimised for search engines.
Consistent Excellence
Working with only Masters-qualified translators around the world means we consistently achieve the right tone of voice. Our professionals ally a deep understanding of the language with in-depth knowledge of your industry.
20% Savings from Translation Memory
Our Translation Memory management service means less work for translators, which reduces your costs by around 20% and cuts turnaround time.
Natural, Fashionable Language for the Cosmetics and Beauty Sector
The cosmetics and beauty industry is driven by decisions based on emotion. So it's vital to sound natural and fashionable. And recent research has shown that 75% of consumers prefer to buy products in their native language.
That's why you don't simply get translated content from Today Translations. You get localised content. This means that localisation specialists with expertise in the cosmetics and beauty industry will test and select native-speaking language experts. Skincare, haircare, make-up, perfumes, toiletries and oral cosmetics all have their own nuances across different cultures, which is why local knowledge is required for perfect communication in a foreign language.
You'll also benefit from in-depth cultural research into news items and social-media activity. This is how we keep up with local trends. And we'll create key terminology glossaries and integrate them into our Translation Memory systems, to ensure absolute consistency across all your content (and save you around 20%).
Backing it all up is a focus on precision. A rate of 99.5% first-time accuracy for translated content is proof of that. We underpin this with a quality-management system certified to UKAS ISO 9001:2015 standards.
Content We Translate
Marketing Campaigns
Brochures and Leaflets
Websites
E-commerce
Packaging
Branding and Copywriting
Video Subtitling and Dubbing
Product Descriptions and Cautions
Staff Training and Onboarding
HR Policy and Documentation
Industry Experience





1,000+ industry-specific linguists
21% average budget saving from sector-specific translation memories
600,000,000 word translation capacity per annum
Recent Projects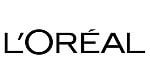 L'Oreal
Website and Video Localisation
220,000 words translated
200+ Videos

Giorgio Armani
Consecutive Interpreting
Interpreting at Perfume Launch
Event with Cate Blanchett

Tigi
Translation and Typesetting
390,000 Words
150+ Projects
To get started email:
Industry Insight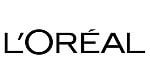 Breaking into New Markets
L'Oréal localised an educational website and over 200 videos to increase their local profile in the UAE.
Find Out More