Quality is Key
Translators Trained in Technical Software
At Today Translations, first-time accuracy on translated content runs at 99.5%. We achieve this through robust translator recruitment and selection, rigorous project management, and cost-saving Translation Memory management.
Scalable Yet Personable Service
With thousands of linguists across the world covering over 200 languages, we can handle your project, whatever the scale. Yet our service remains personable, with a dedicated project team that includes a named account manager, project manager and designated translators.
Confidential, Safe, Secure
We ensure your data is securely backed up in the United Kingdom. Our systems meet the international security and quality standards ISO:27001 and ISO:9001. You'll also get GDPR assurance.
Global Translation for Gas, Electricity, Water and Other Utilities
Energy and utility service providers – such as gas, electricity, water, oil and environmental services – are becoming increasingly global. Your customers don't all speak the same language, but they do all expect the same standard of communication.
Whether it's about payment plans, switch service plans or technical glitches, you need to communicate with your customers in a language they understand, with the correct nuances and tone of voice.
Thanks to a meticulous approach to recruitment, we're able to provide linguists qualified to at least Masters level who also have deep understanding of the gas, electricity, water and other utilities sectors.
They're familiar with issues around renewable electricity, low carbon, nuclear power and grid systems. This means they can translate for the utilities sector with speed and authority.
Data security is also key. You hold personal details of thousands, if not millions, of customers. In the wrong hands, money or identities could be stolen and you could have a PR disaster on your hands.
Thankfully, we back up all your data in the UK on systems that meet the stringent international security and quality standards ISO:27001 and ISO:9001. We also cover you under the new GDPR laws.
Content We Translate
Operation and maintenance manuals
Technical and CAD drawings
Patents and Patent Applications
Technical Reports
Training Materials
User Manuals and Operating Instructions
Commercial Agreements and Protocols
Health and safety documents
Bid and Tender Collateral
Industry Experience





1,000+ industry-specific linguists
21% average saving from translation memories
650,000,000 word translation capacity per annum
Recent Projects

Leading Energy Multinational
Translation, Proofreading,
2,200+ Projects
28,000,000 words

Wood
700 Documents
1,000 CAD drawings
3,000,000 words

SolarCentury
Translation and Proofreading
300,000 words
To get started email:
Industry Insight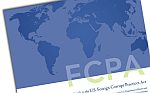 50 FREE Translations of FCPA, No Room for Grey Areas in Regulatory Compliance
Ignorantia juris non excusat
Find Out More