Trusted Expertise
Formatting as Standard
Clients save up to 20% of their time by using our DTP and typesetting services to ensure content is fit for purpose and ready for publication.
100% Price Transparency
We never hide our costs. Your quote includes all project-management fees, proofreading, research and preparation, and certification. Maintaining your money-saving Translation Memory is also within the quote.
Personal, Scalable Service
Your dedicated project team comes with a named account manager, project manager and designated translators. You'll enjoy first-class customer care at all times.
Retail Translation that Protects Your Brand
You've spent years building your brand and shaping public perception of your business. The last thing you need is inaccurate retail-industry translation that fails to take account of nuance and local flavour.
So, welcome to Today Translations. We don't just provide you with translated content. We localise it. That's why we employ localisation specialists who are experts in the retail industry to select native-speaking language experts.
On top of this, exhaustive cultural research into news items and social media allows us to keep up with local trends. And, for absolute consistency, we compile key terminology glossaries. We integrate these into our Translation Memory systems, which save you money, reduce turnaround times and increase consistency.
Finally, we ensure confidentiality with UKAS ISO 27001 certification. This guarantees we handle your data throughout its lifecycle to international standards and within the General Data Protection Regulation (GDPR) legislation.
Content We Translate
Marketing Campaigns
Brochures and Leaflets
Websites
E-commerce
Packaging
Branding and Copywriting
Video Subtitling and Dubbing
Staff Training and Onboarding
HR Policy and Documentation
Industry Experience





1,200+ industry-specific linguists
21% average budget saving from retail industry-specific translation memories
20% average time saving from in-house typesetting
650,000,000 word translation capacity per annum for retail
Recent Projects

Michael Kors
Translation, Proofreading,
and Typesetting
1.7 million words translated

Leading Drinks Brand
Translation, Proofreading,
and Typesetting
1.6 million words translated

Yankee Candle
Website Localisation
130,000 words translated
To get started email:
Industry Insight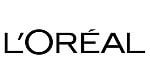 Breaking into New Markets
L'Oréal localised an educational website and over 200 videos to increase their local profile in the UAE.
Find Out More