Trusted Expertise
Technical Software Trained Translators
You'll enjoy guaranteed technical precision because all our industry specialist translators are also experts in sector-specific software such as AutoCAD. That means accuracy right across all your translations.
Consistent Translation Accuracy
Rest assured, we achieve the right tone of voice every time. We provide you with translators not only qualified to at least Masters level but who also have a deep understanding of the ever-evolving renewable-energies sector.
Local, Native Translators
Developing countries play a huge part in the growth of the renewable-energy sector. Thanks to our trusted global network, we can service over 200 language combinations with linguists whose mother tongue is always the target language.
Sector Specialist Translation for Renewable Energies
Translation for the renewable energies sector is all about technical accuracy. Getting lost in translation could result in reduced productivity or profits. It could even compromise Health and Safety.
That's why we don't provide generalists. Your translators will not only be expert linguists qualified to Masters level or above but also experts in renewable energy. That way, you get content that's both grammatically and technically accurate.
It's especially key to provide translators with knowledge of the renewable energy sector because of the pace of development and the introduction of new government policy on these new technologies. It's an ever-evolving industry and translations of research and patents play an ever-greater role.
With the global spread of the industry, developing countries are increasing their spend on renewables such as wind farms and solar parks, with new markets opening regularly.
With over 200 language combinations, we at Today Translations are well placed to meet all the linguistic needs of this rapidly growing sector.
Content We Translate
Operation and maintenance manuals
Technical and CAD drawings
Risk Assessment
Design and Development
Environmental compliance audits
Environmental impact assessments (EIA)
Due-Diligence Proposals and Tenders
Health and safety documents
Press Releases
Accounts
Industry Experience





1,000+ industry-specific linguists
~21% average saving from translation memories
600,000,000 word translation capacity per annum for heavy industries
Recent Projects


SolarCentury
Translation, Proofreading,
300,000 words


International Hydropower Association
Translation and Proofreading,
240,000 words


Leading Energy Multinational
Translation, Proofreading,
2,200+ Projects
28,000,000 words
To get started email:
Industry Insight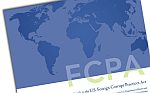 FCPA download free50 FREE Translations of FCPA, No Room for Grey Areas in Regulatory Compliance
Ignorantia juris non excusat
Find Out More