Trusted Expertise
Meticulous Proofreading
Your project will be triple-proofed. As standard, our workflow factors in a second translator for proofreading, followed by a translation-qualified project manager, who carries out a final check.
99.5% First-time Accuracy
Thanks to the careful recruitment of highly qualified translators, we achieve 99.5% first-time accuracy on translated content. This focus on quality continues with rigorous project-management and time-efficient use of Translation Memory software.
Industry knowledge
Our linguists come with language expertise as standard – but we trawl the world for Masters level translators who also have chemicals sector knowledge.
Safety-Conscious Translation for the Chemicals Sector
Few sectors require their translated content to be as accurate as the chemicals industry. It's vital for efficiency and safety during production and also for the safety of your customers in sectors such as agriculture, automotive, chemicals, construction, energy and pharmaceuticals.
To achieve this accuracy, the expertise and qualifications of translators are very important. At Today Translations, our robust selection policies mean that we recruit only linguists qualified to at least Masters level.
However, our translators also have a specific chemicals sector understanding. They understand your markets and your products – the supply of raw materials, crop protection, plastics, wastewater treatment and more.
This ensures efficiency and accuracy and gives you peace of mind, knowing that we've taken care of Health and Safety issues.
Companies such as yours in the chemicals industry are also concerned with environmental impact. So are we.
At Today Translations, we safeguard sustainability, with a 'paperless office' and an environmental approach ingrained into our corporate ethos.
Content We Translate
Operation and maintenance manuals
Training Materials
Health and Safety
Risk Assessment and Management
Environmental compliance audits
Environmental impact assessments (EIA)
Material Safety Data Sheets (MSDS)
Toxicology Reports
Patents
Accounts
Industry Experience





1,000+ industry-specific linguists
21% average saving from translation memories
650,000,000 word translation capacity per annum for heavy industries
Recent Projects

Leading Petrochemical Multinational
Translation, Proofreading,
2,200+ Projects
28,000,000 words

Mitsubishi
Custom built API and translation
470,000 words
15+ languages

PetroSaudi International
Translation and Proofreading
140,000 words
To get started email:
Industry Insight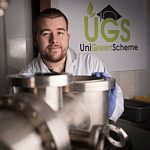 TT Features: Michael McLeod, Founder of UniGreenScheme – Shell LiveWIRE Young Entrepreneur Finalist
Our founder Jurga Žilinskienė is a former award winner with Shell LiveWIRE and worked closely with the organisation as a judge for this year's competition. In support of this competitor, we spoke to Michael about UniGreenScheme, what it means, and where it could take him.
Find Out More