Trusted Expertise
Impeccable Credentials
We scour the world to find translators who are not only qualified to at least Masters level, but who also have sector-specific knowledge. This ensures technical accuracy and speed.
Scalable, Personal Service
We'll assign you a dedicated project team comprising a named account manager, project manager and designated translators. This ensures a watertight service and flawless translation at all times.
Over 200 Language Combinations
Through a global network of highly qualified translators, we service over 200 language combinations. We can assign them according to your locality or as part of our in-house team.
Translators That Understand the Forestry Industry
Our linguists are qualified to at least Masters level. But one of the key reasons we've been so successful at Today Translations is a deep understanding of our clients' industries.
When you're looking for translations for the forestry industry, you need a project team that understands issues around sustainability, felling regulations and laws governing the source of the wood.
You need a team that understands international transportation, import and export, and compliance. You need an agency that knows the importance of Health and Safety within forestry.
You need people who are aware of the new legislation, such as recent updates to CITES (Convention on International Trade in Endangered Species of Wild Fauna and Flora), which has caused significant delays in transporting newly protected species.
We take enormous care to find translators with specific industry knowledge. This means our forestry industry translators can not only translate content but also understand it. That makes them quicker, more authoritative and more reliable.
Content We Translate
Operation and maintenance manuals
Training Materials
Health and Safety
Risk Assessment and Management
Environmental-Protection Regulation
Environmental impact assessments (EIA)
Liaison with Local Authorities
Source Certification
Chain of Custody Certification
Annual Reports
Accounts
Industry Experience





1,000+ industry-specific linguists
~21% average saving from translation memories
650,000,000 word translation capacity per annum for heavy industries
Recent Projects

UNEP
Translation, Proofreading,
12 Languages
1,200,000 words

Wood
700 Documents
1,000 CAD drawings
3,000,000 words

Mitsubishi Heavy Industries
Custom built API and translation
470,000 words
15+ languages translated
To get started email:
Industry Insight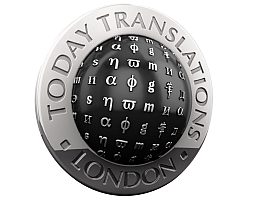 Top 3.5 Machine Translators: Perks & Pitfalls
People these days take Google Translate for granted. But believe it or not, automated translation hasn't even been offered for a decade.
Find Out More