Trusted Expertise
Translators Trained in Technical Software
At your disposal are highly qualified sector-specialist translators all trained in industry-specific software such as AutoCAD. This ensures accurate translation right across all your project documentation.
First-time Accuracy
Recruiting only highly qualified linguists results in 99.5% accuracy on all our translated content. We back that with thorough project management and Translation Memory software that reduces turnaround and saves you money.
Data Confidentiality Taken Seriously
Your data is safe with us. It's all backed up in the UK on systems that meet international security and quality standards ISO:27001 and ISO:9001. We also protect your rights under GDPR.
Accurate Technical Translation for the Mining Industry
For mining-industry translation, it's not enough just to know the language.
Technical accuracy is equally important – a bad translation could be a threat to your productivity, revenue or even safety.
That's why we'll only ever assign translators to your project who understand the technical industry-specific language in manuals and designs. They'll also be experts in sector-specific software such as AutoCAD.
At Today Translations, we also understand that your written materials – be they accounts, contracts, training material, manuals, Health and Safety documentation, or risk assessment and management – are sensitive.
So we back up your data in the UK to international security and quality standards ISO:27001 and ISO:9001. You'll also have your rights protected under GDPR and can be assured that we'll respect them at all times.
Content We Translate
Operation and maintenance manuals
Technical and CAD drawings
Environmental-Impact Assessments
Topographical Surveys
Environmental compliance audits
Environmental impact assessments (EIA)
Tender documentation
Health and safety documents
Press Releases
Insurance Policies
Industry Experience





1,000+ industry-specific linguists
~21% average saving from translation memories
600,000,000 word translation capacity per annum for heavy industries
Recent Projects


African Underground Mining
Translation, Proofreading,
500,000 words


Wood
700 Documents
1,000 CAD drawings
3,000,000 words


Mitsubishi Heavy Industries
Custom built API and translation
470,000 words
15+ languages
To get started email:
Industry Insight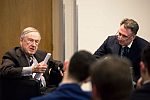 Court Case Involving Czech Coal Mine Undermined by Incomplete Translations
The case is complex: the privatisation of a coal mine, nearly €500m in seized assets, over 10 years of investigations, and 140,000 pages of evidence in the case file.
Find Out More