Trusted Expertise
Translators Trained in Technical Software
Not only are our professional translators their sector experts, but they're also trained to use industry-specific software such as AutoCAD. This ensures we get your translation right first time, every time.
Quality Driven
Robust recruitment from a select field of Masters (or higher) translation graduates results in the 99.5% first-time accuracy for translated content. Allied to this, we operate rigorous project management processes, while Translation Memory software saves you money.
Independent Proofreading
If translated content must be published, it must be perfect. As standard, we check with a second professional translator who proofreads your content. A translation-qualified project manager carries out a final review.
Accurate Technical Oil Industry Translation
In the oil and gas industries, accurate translation is critical. A poor translation could harm your productivity, your revenue, and even your reputation for safety.
That's why you don't just need translators – you need genuine industry experts who understand the technical language of manuals and designs.
Demand for energy is increasing, and so is the list of challenges in the upstream, midstream, downstream and oilfield services sectors. Here at Today Translations, our focus on perfectly translated text in an increasingly global industry will help you reach your full potential.
We back up our professional, industry-expert linguists trained in industry software such as AutoCAD with two levels of independent proofreading, plus watertight confidentiality and security. Non-disclosure agreements and UKAS ISO:27001 certification ensures your sensitive material is safe with us.
Content We Translate
Operation and maintenance manuals
Technical and CAD drawings
Well legislation, procedures and reports
Well development planning
Environmental compliance audits
Environmental impact assessments (EIA)
Tender documentation
Health and safety documents
Press Releases
Accounts
Industry Experience





1,000+ industry-specific linguists
21% average saving from translation memories
650,000,000 word translation capacity per annum
Recent Projects


Leading Energy Multinational
Translation, Proofreading,
2,200+ Projects
28,000,000 words


Wood
700 Documents
1,000 CAD drawings
3,000,000 words


PetroSaudi International
Translation and Proofreading
140,000 words
To get started email:
Industry Insight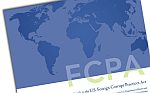 50 FREE Translations of FCPA, No Room for Grey Areas in Regulatory Compliance
Ignorantia juris non excusat
Find Out More