Trusted Expertise
International Security Standards
Taking data security seriously means backing up all your data on systems conforming to the international security and quality standards ISO 27001 and ISO 9001. You'll also enjoy GDPR assurance.
Reporting Across Every Variable
We'll give you however much data you want. Using QCS+, our bespoke CRM system, we can report across every possible project variable. You'll also get macro trend analysis, all at no additional cost.
Fresh-Thinking Partnerships™
Saving $250,000 through custom-building APIs and cutting three months off a project timescale thanks to CAD-trained translators are two of the ways clients have reaped benefits from our Fresh-Thinking Partnerships™.
Authoritative Translation for the Fintech and Blockchain Industry
Being sued because you breached data security of exposed your customers to fraud could be your worst nightmare. You must comply with anti-money laundering legislation and the second Payment Services Directive (PSD2). Requirements are strict and make no allowance for any lack of language skills of either party.
You need to protect yourself. That means you must fully understand foreign documents and prevent the risk of getting sued if you don't know the regulations.
Online banking and banking apps are everywhere. In the UK, mobile is the most popular method of banking. Contactless and mobile payments have taken off.
The last few years have seen a huge boom in disruptive financial technology (fintech). Tablets and smartphones have replaced cash registers, while peer-to-peer lending and crowdfunding have taken over from traditional loans. Meanwhile, crypto-currencies such as Bitcoin continue to rocket in value.
According to Ernst and Young's Fintech Adoption Index, 33% of consumers use a minimum of two fintech services. They're also increasingly aware of fintech in their regular lives.
Then there's PSD2. With customers' permission, banks will be able to divulge financial information to third parties. For fintech, this opens up opportunities for all-in-one money management and financial products that adapt to individuals' financial situation.
Fintech is radical stuff, shaking up the markets, with some mobile-only stock-trading apps charging no fees, and peer-to-peer lending sites reducing rates by opening up competition to broad market forces.
Happily, our global translators understand these factors, because not only are they qualified in their languages to at least Masters level, but they're also vastly experienced in fintech. So you get confident, authoritative translations from people who understand the language of the sector.
Because apps and online services can be accessed by anyone, anywhere, you could gain a competitive advantage by offering customers from around the world services in their preferred language. Especially those that involve international payments.
So, you'll be glad that we offer localisation and transcreation services, which focus on making content culturally relevant and preserving its tone of voice. We can also work directly in your website's CMS or via bespoke API.
This makes security super-important. That's why we back up your data on systems that meet quality standards ISO:27001 and ISO:9001. You'll also enjoy GDPR assurance.
Content We Translate
Website Localisation
Software and App Localisation
Online and Print Marketing
Commercial Agreements and Contracts
Manuals and Guides
Tax Legislation and Guidance
Regulatory Compliance
Industry Experience





370+ of the world's leading financial firms use our services
21% average budget saving from sector-specific translation memories
1,400 linguists and experts in 86 countries
131 GDPR controls
Recent Projects

Allianz
Translation and Proofreading
50+ projects
1,000,000 words translated

VTB Capital
Translation and Proofreading
940,000 words translated

Leading financial firm
2,000 projects
6,500,000 words
20+ languages
To get started email:
Industry Insight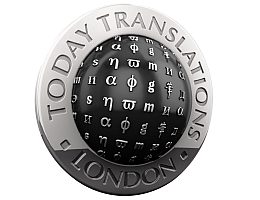 Can The Language You Speak Determine Your Financial Future?
In this global economy, every business is fighting to flourish and "belong" to society, and in order to do so language barriers must be broken down.
Find Out More