Trusted Expertise
80% Savings for Regulatory Compliance content
Are you a regulated professional? Our AMLiss™ and Key Data Extraction services can cut your costs by 80%. They ensure we translate only relevant content, and always include key information.
Bulletproof Data Security
Rest assured that we back up all your data in the UK using systems that conform with international standards ISO:27001 and ISO:9001. We'll also meet or exceed forthcoming General Data Protection Regulation (GDPR) requirements.
Driven by Quality
Your project will be handled by Masters-qualified linguists whose mother tongue is the target language. Thanks to this, two levels of proofing and rigorous management processes, we achieve 99.5% first-time accuracy on translated content.
Insurance Translation that Keeps Your Data Safe
Insurance fraud is growing massively. Exposing market-sensitive data to the wrong third party could add fuel to the fire, create a PR disaster for your business and increase the risk of regulatory penalties.
You can trust us. Over 370 financial and legal firms throughout the world rely on our unique level of security, with both ISO:9001 and ISO:27001 certification throughout our operations.
You'll also know that anti-money laundering legislation is strict, and lack of language skills is no excuse. Translation processes can harm data security if data is handled by non-linguists.
Happily, at Today Translations, we use only native, Masters-qualified translators with proven, sector-specific insurance experience. So accuracy and integrity are guaranteed.
We also certify documentation as accurate for legal or insurance purposes. Our service is covered by comprehensive global indemnity insurance, which includes US jurisdictions.
Should you need evidence documents translated, such as birth certificates or academic documents, standard translation processes might not be enough. These translations often need an officially recognised stamp. This is a certificate of competence and accuracy called a 'certified translation .
At Today Translations, we're registered members of the ATC and EUATC. This means we're authorised worldwide to provide highest-quality certified translation services.
Content We Translate
Insurance policies
Applications and related documentation
Evidence
Business and employment contracts, leases and deeds
Accounts
Anti-money laundering and corruption policies
Multilingual due diligence
Promotional/web material
Correspondence with clients and claimants
Industry Experience





370+ of the world's leading financial firms use our services
21% average budget saving from sector-specific translation memories
1,400 linguists and experts in 86 countries
131 GDPR controls
Recent Projects

Allianz
Translation and Proofreading
50+ projects
1,000,000 words translated

MS Amlin
Translation and Proofreading
130+ projects
850,000 words translated

AON
Translation and Proofreading
130,000 words translated
To get started email:
Industry Insight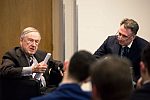 Court Case Involving Czech Coal Mine Undermined by Incomplete Translations
Astonishingly, nearly 120,000 pages of that evidence, in Czech and English, were not translated into French – the language of the court – and so were not available to judges when they were hearing the case.
Find Out More