Trusted Expertise
Tough Security Standards
The systems on which we back up your data conform with the international security and quality standards ISO 27001 and ISO 9001. We also take GDPR seriously.
As Much Data as You Wish
You can have as much data as you wish. With our bespoke CRM system, QCS+, you'll get reporting across every possible project variable – plus macro trend analysis, all within the original price.
Regulatory and Compliance Savings
You can make 80% cost savings if you're in the legal and compliance sectors, thanks to our AMLiss™ and Key Data Abstraction services. These also ensure that we translate only relevant content and don't miss out key information.
Global Translation for the Real Estate Industry
With so much of the world's population migrating, corporate real estate has become a truly global business. That means people have to get their heads around new local laws and a new language as well. That can be tricky when it comes to lease agreements.
Anything that gets lost in translation could be costly. Errors can affect long-term prospects and it's vital that clients can make informed decisions about leases, relocation, or new offices.
To make that happen, you need experienced, qualified translators. At Today Translations, we give you linguists qualified to a minimum of Masters level. They're also sector experts, so anyone assigned to your account will have vast real-estate experience. This way, we get 99.5% first-time accuracy.
And if you handle large volumes of leases or compliance documentation, our innovative AMLiss™ and Key Data Abstraction solutions can save you up to 80%.
We'll also back up your data to quality standards ISO 27001 and ISO 9001, and can promise you we take GDPR assurance seriously.
Content We Translate
Deeds and Leases
Appraisals and Valuations
Brokerages and Facilitation Documents
Property Development Documents
Net Leasing and Agreements
Architectural Plans
Real Estate Marketing and Sales
Investment and Accounts documents
Relocation Services Material
Corporate Real Estate Documents
Residential Real Estate Documents
Industry Experience





370+ of the world's leading financial firms use our services
21% average budget saving from sector-specific translation memories
1,400 linguists and experts in 86 countries
131 GDPR controls
Recent Projects

Cushman & Wakefield
Deeds and Leases
Key Data Extraction and Translation
2,500+ pages

Michael Kors
Deeds and Leases
Key Data Extraction and Translation
3,500+ pages

Leading financial firm
2,000 projects
6,500,000 words
20+ languages
To get started email:
Industry Insight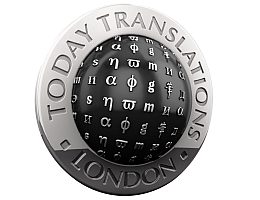 4 Steps to Securing Global Supply Chains in a Digital World
Of course businesses must be vigilant, but there is a potential Achilles heel: the supply chain.
Find Out More