Trusted Expertise
200+ Languages
Our global linguists cover over 200 language combinations and always translate into their native tongue.
Exacting Recruitment
Tough standards on recruitment, rigorous project management and Translation Memory software help us hit 99.5% first-time accuracy for translated content.
Custom-Building APIs
Savings of $250,000 through custom-building APIs and cutting three months off a project timescale with CAD-trained linguists are just a couple of ways clients have benefited from our Fresh-Thinking Partnerships™.
Translation and Localisation for the Mobile Games Industry
Apps and games are taking off. The video games industry is worth about $75 billion and it's forecast to rise to $90 billion by 2020. It's a similar story with apps. Global revenues from mobile apps should double to over $100 billion in the same timeframe.
Video games have become ever-more accessible thanks to the proliferation of gaming-enabled smartphones and the move from physical media to online distribution.
New platforms mean that games can be sold in any country. The potential for apps and games once localised is huge: a new study suggests that companies achieved a 26% increase in app revenue for each localised country within a week of localisation.
At Today Translations, we're not just translators, although all our linguists are qualified with at least a Masters degree in their language. We also know how to localise. That means ensuring content is culturally appropriate for each country it will be read in.
We can advise on correct language, and how that might affect the design, app-store SEO, and also on testing for Apple and Android. We can advise on externalising your resources for localisation and can organise testing of localised apps to get user feedback.
All our 2500-plus linguists translate into their native language and any translators assigned to your project will be subject-matter experts – they'll have in-depth knowledge of the mobile games industry. Backing them up and speeding up the process is money-saving Translation Memory software.
Content We Translate
Website Localisation
Apple iOS Strings
Android XML
App Store Descriptions and SEO
Online and Print Marketing
Externalised Text
On-Screen Text and Dialogue
Dialogue and Voiceovers
Industry Experience





1,500+ industry-specific linguists
21% average budget saving from sector-specific translation memories
20% average time saving from in-house typesetting
750,000,000 word translation capacity per annum
Recent Projects

Ghostery
Browser Plug-in
Translation and Proofreading
15 Languages

Numberly
Promotional Game Localisation
Translation and Proofreading

Equinix
Translation and Proofreading
60+ Projects
4,300,000 words translated
To get started email:
Industry Insight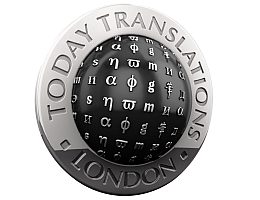 Future of game localisation in South-East Asia will be decided by Indonesian market
Localising mobile games to local tastes can be hard-coming. In South-East Asia, diverse demographics in neighbouring regions are challenging developers to find the right balance.
Find Out More