Trusted Expertise
Safe and Secure
All client data is backed-up in the United Kingdom and systems are certified to conform with the international security and quality standards ISO:27001 and ISO:9001, also providing GDPR assurance.
Quality is Key
Recruiting only highly qualified linguists with sector expertise ensures that we hit 99.5% first-time accuracy on translated content. Translation Memory software saves you money and reduces turnaround time.
Business and Contract Laws
All our quality standards and contractual commitments adhere to the respected laws governing business and contracts in England and Wales.
Translation for the Aerospace and Defence Industry
With complex projects using sector-specific terminology, the aerospace and defence industry needs a translation service that not only understands the sector, but is in for the long haul.
At Today Translations, we specifically recruit linguists from around the world qualified to Masters level and beyond who are also sector specialists. That means they're experienced and knowledgeable about translating for the aerospace and defence industries.
Our linguists are comfortable working with specific technologies and file types and have worked on precision translation of manufacturing instructions and electronic systems, not just into any of 200 target languages, but into local dialects.
Along the way, we'll save you money with our in-house technology. In aerospace and defence, phrase repetition and consistency of terminology are key, so our Translation Memory software is proven to make savings for you of around 21%.
Finally, we know about the importance of security in your industry, so we back up your data in the UK on systems that conform with the international security and quality standards ISO:27001 and ISO:9001, and provide GDPR assurance, too.
Content We Translate
Operation and maintenance manuals
Technical Drawings (CAD, CAM, MEP)
Risk Assessment
Technical Patents
Technical Reports
RFPs
Due-Diligence Proposals and Tenders
Health and safety documents
MIL Spec
Industry Experience





1,000+ industry-specific linguists
21% average budget saving from chemicals industry-specific translation memories
650,000,000 word translation capacity per annum
Recent Projects

General Dynamics
Translation, Proofreading,
550,000 words translated

ARINC
Translation and Proofreading
930,000 words translated

BAE Systems
Translation and Proofreading
Tender & Compliance Documents
14 Languages
To get started email:
Industry Insight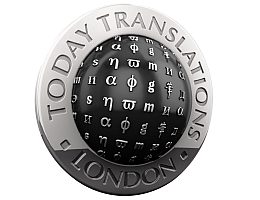 The Iceman of Belarus – a soldier's guide to communicating with interpreters
Advisory Board member and experienced interpreter Duncan Brown recalls 'taking the plunge' as an Army interpreter in Belarus.
Find Out More