Trusted Expertise
Localised Translators
Your project will be handled by local translators whose mother tongue is always the target language. Our global trusted network can translate 200 language combinations, working in your locality or as part of our in-house team.
Deadlines are Everything
Your deadlines are critical. APM-qualified project managers working in a robust risk- and change-management framework ensure we meet 99.8% of all deadlines set.
Technical Software Expertise
We search the world for professional linguists who are at the top of their game and who also have skills in industry-specific software such as AutoCAD. That way, your translation is right first time, every time.
Sector Expertise in Construction and Materials Translation
The language and terminology of the construction and materials industry demands translators who are not only first-class linguists but who have specific understanding of the sector.
We go to great lengths to source translators from around the world who are qualified to at least Masters level and who understand your business.
They know your industry jargon and the nuances of translating it. They also know the pressures you face daily, such as juggling the global supply chain, organising logistics and ensuring everyone around the world has clear instructions in their native language. They understand that imprecision on paper can lead to potentially dangerous errors in practice.
At Today Translations, we've worked with some of the world's largest construction firms. Our translators make sure that we localise your content down to not only language but also dialect and region.
We'll meet your deadlines and safeguard your data to unique levels. And if you need a specific process implemented in line with your working style, we're flexible and ready to listen.
Content We Translate
Construction Plans
Technical Drawings (CAD, CAM, MEP)
Construction Specifications
Bid Documentation
National Master Specifications
Health and Safety Courses
BIM Courses
Bill of Materials
Construction Proposals
Supplier Contracts
Commercial Agreements and Protocols
Legal Documents and Correspondence
Industry Experience





1,000+ industry-specific linguists
21% average budget saving from chemicals industry-specific translation memories
600,000,000 word translation capacity per annum
Recent Projects

Barratt Developments
Translation, Proofreading,
Legal and Regulatory Documents
8 Languages

Leading Professional Services Consultancy
Translation and Proofreading
130+ Projects
800,000 words translated

Mace Group
Translation and Proofreading
120,000 words translated
To get started email:
Industry Insight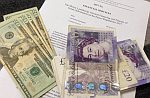 4MLD: Measures to Identify Fraud in Foreign Language Documents
Regulated professionals need to be especially diligent when reviewing documents from clients that are in foreign languages following the new anti-money-laundering (AML) rules that came into force on 26th June according to David Clarke, the former head of the UK National Fraud Intelligence Bureau (NFIB).
Find Out More