Trusted Expertise
Fresh-Thinking Partnerships™
You'll benefit from our Fresh-Thinking Partnerships™ and other technical solutions. That includes savings of $250,000 through custom-building APIs and timescale reductions of three months thanks to CAD-trained translators.
Personal and Scalable Service
We'll assign a named account manager, project manager and designated translators to your projects to make sure you enjoy first-class customer care at all times.
Putting Quality First
We take enormous care to recruit first-class linguists with knowledge of electronic and electrical equipment, and apply rigorous project management. This results in 99.5% first-time accuracy for translated content, backed up by money and efficiency savings through Translation Memory management.
Translation for the Electronic and Electrical Equipment Industries
Semiconductors, cables, PCBs, switchgear, electro-optic devices. Translation for the electronic and electrical equipment industries is awash with its own language. You need a translation agency that understands the sector inside-out.
Here at Today Translations, we take enormous care to recruit only highly qualified linguists who also have a deep understanding of their sectors.
That means they not only translate into over 200 languages but can also cater for local dialect. On top of that, they understand the issues and the terminology that affect the electronic and equipment industries.
From robots to rocket control, our linguists understand the march of ICT and eco-design, about sustainable procurement, about electrical waste, recycling, WEEE collection and about resource efficiency.
This expertise in the electronic and electrical equipment sectors means you can be confident our translations are always informed, robust and authoritative.
Content We Translate
Technical Documentation
Commercial Agreements and Protocols
IP and Confidentiality
Licensing and Distribution Agreements
Risk Management and Compliance
Bid and Tender Collateral
Quality-Assurance Manuals
Operations Manuals
Patents and Legal Documents
Commercial Agreements and Protocols
Legal Documents and Correspondence
Industry Experience






1,000+ industry-specific linguists
21% average saving from translation memories
650,000,000 word translation capacity per annum
Recent Projects

Mitsubishi Heavy Industries
Custom built API and translation
470,000 words translated
15+ languages

Roland
Commercial Agreements
100,000 words translated

Sembcorp Industries
430,000 words translated
60+ Projects
To get started email:
Industry Insight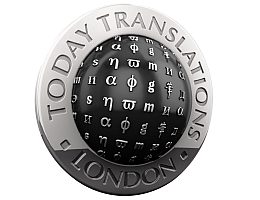 可口可乐 vs. iPhone – How do you localise?
The case of two corporations in China tells an interesting story of two quite different approaches to localisation.
Find Out More