Trusted Expertise
Local, Mother-Tongue Linguists
Our linguists around the world cover over 200 language combinations. We can assign them according to your locality or as part of our in-house team.
Deadline Success
APM-qualified project managers and a highly professional approach to risk and change management mean we achieve an outstanding deadline success rate of 99.8%.
Reinvesting in People
Outstanding customer service is part of our company's culture. We're debt-free, privately owned and committed to reinvesting profits into people.
Switched-on Translation for the Farming and Fishing Industries
The farming and fishing industries employ millions of people around the world – looking after flocks or cultivating crops. Food, biofuels and pharmaceuticals are the results. These are also increasingly global industries, so clear, unambiguous communication has a massive role to play because mistakes could be costly – and not just financially.
Here at Today Translations, you're in good hands. Our translators are qualified to at least Masters level and have many years' experience. Their mother tongue will always be the target language. What truly sets us apart, though, is their sector experience and expertise in farming and fishing.
Their agricultural-sector knowledge means that our linguists understand key issues such as sustainable agricultural methods, deforestation and management of fish stocks.
This expertise ensures that your translations will be fast, efficient and error-free.
Content We Translate
Laboratory Protocols for Seed Breeding and Animal Genetics
Cultivation Advice and Product Descriptions
Nutrition Advice
Inspection Services Reports and Guidelines
Inspection Reports and Regulations
Instructions on Climate Control
Manuals for Automated Feeding Systems
Software for Animal and Plant Management and ERP
Packing, Grading and Processing Manuals
Arable Farming Manuals
Brochures, Press Releases, Correspondence and Websites
Industry Experience





1,000+ industry-specific linguists
21% average saving from translation memories
650,000,000 word translation capacity per annum
Recent Projects

UNEP
Translation, Proofreading,
1,300,000 words translated

IHS Maritime
Website Localisation
Translation and Proofreading

LIDL
Translation and Proofreading
100,000 words
5 Languages
To get started email:
Industry Insight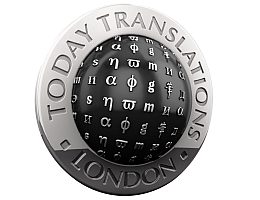 Brexit – what's next for business?
Even on a worst case basis there is always an upside. It is axiomatic that change brings opportunity.
Find Out More