Trusted Expertise
Driven by Quality
With recruitment restricted to sector-specialised, highly qualified linguists, we promise 99.5% first-time accuracy on translated content. Tight project management and Translation Memory software help us keep our promises.
Dedicated and Scalable
You'll enjoy the services of a dedicated project team, no matter what the scale of your business or project. A named account manager, project manager and designated translators will look after you at all times.
Backed-up Data
Worried about data security? Don't be. We back up your data in the UK on systems that comply with ISO:27001 and ISO:9001. Then we add GDPR assurance.
Translation for the Industrial Engineering and Machinery Industries
Whether your business is turbines, farm machinery, mining machinery, oil and gas, or any other sub-sector of industrial engineering and machinery, our linguists have the sector knowledge to deliver accurate, timely translations.
That's because we scour the world for translators with qualifications to at least Masters level who are also subject-matter experts.
They'll know about issues that affect the engineering and machining industries, such as supply-chain logistics, margins, product-lifecycle management, E&RD, CRM, and the rise of the digital factory and smart products. They'll know about the pressure to increase revenue, reduce costs and optimise assets.
In industrial engineering and machinery, accurate translation is vital. It can protect your profits and keep production on schedule, but it can also help with Health and Safety. Accurate instructions can be a life-saver.
Content We Translate
Feasibility Studies
Technical Drawings (CAD, CAM, MEP)
Service, Maintenance and Policy Manuals
Technical Reports
Manufacturing and Engineering Articles
Patents and Patent Applications
Product Specifications
Material Safety Data Sheets
Product Labelling, Packaging and Catalogues
User Manuals and Operating Instructions
Training Materials
Industry Experience
1,000+ industry-specific linguists
21% average saving from translation memories
650,000,000 word translation capacity per annum
Recent Projects


Mitsubishi Heavy Industries
Custom-built API and translation
470,000 words translated
15+ languages


Wood
700 Documents
1,000 CAD drawings
3,000,000 words


General Dynamics
Translation and Proofreading
560,000 words translated
50+ Projects
To get started email:
Industry Insight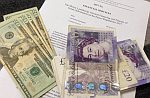 4MLD: Measures to Identify Fraud in Foreign Language Documents
Regulated professionals need to be especially diligent when reviewing documents from clients that are in foreign languages following the new anti-money-laundering (AML) rules that came into force on 26th June according to David Clarke, the former head of the UK National Fraud Intelligence Bureau (NFIB).
Find Out More