Trusted Subject Matter Expertise
Professional Technical Translators Trained in Technical Software
Our team of professional, industry-specialist translators are also trained in the usage of industry-specific software such as AutoCAD, ensuring that accurate technical translation is possible for all project documentation. This is an example of a typical translator's CV.
Quality Driven Technical Translation Company
99.5% first-time accuracy for translated content is achieved through robust technical translator recruitment and selection, rigorous project management processes including technical term-base management.
Safe and Secure Technical Translations
All client data is backed-up in the United Kingdom and systems are certified to conform to the international security and quality standards ISO:27001 and ISO:9001, also providing GDPR assurance.
Global Technical Translation Agency
Heavy industry is a global business that has to operate in local languages. Compliance guidance, training materials, user guides and health & safety documentation all need to be provided in the language of the country in which operations are being conducted. This ensures multi-national workforces can operate safely and legally in potentially-hazardous environments.
Today Translations has undertaken large and complex technical translation projects, from Offshore Oil & Gas CAD drawings for "As Built" records through to lease documentation and Government documents on compliance and registration. By using just native, Masters qualified technical translators with proven sector-specific technical backgrounds, translation accuracy and integrity can be guaranteed. Translators are supported by extensive industry-specific technical translation memories that improve technical translation accuracy, reduce costs, turnaround times and provides quality and consistency assurance.
Documentation can be certified as accurate for legal or insurance purposes, and all deliverables are covered by comprehensive global indemnity insurance, which includes US jurisdictions.
UKAS ISO 27001 certification guarantees that client data is stored, managed and destroyed in accordance with international data security standards and forthcoming GDPR legislation.
Technical Content We Translate
Technical Documentation
Operation Manuals
Inspection Reports
Project Plans
Scoping Documentation
Specification Documents
Technical Glossaries
Floor Plans
Design Blueprints (including CAD)
Patents
Health and Safety documents
Industry Experience





~21% savings from technical translation memories
1,000+ industry-specific technical translators
600,000,000 word technical translation capacity per annum
Recent Projects

Wood
Translation and Proofreading
700 Documents
1,000 CAD drawings
3,000,000 words

Mitsubishi Heavy Industries
Custom built API and translation
470,000 words
15+ languages

Shell
Translation and Proofreading
2,000 projects
6,500,000 words
20+ languages
To get started email:
Industry Insight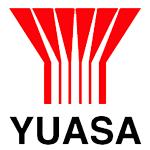 Boosting international sales with Website Localisation
Find out how Yuasa, one of the worlds' leading automotive battery manufacturers, increased its global presence and sales with technical translations
Find Out More