Trusted Expertise
Generating Revenue for Clients
We have over 2000 clients globally using our services to win business contracts in multiple languages.
Localised Content
Achieve global impact with appropriately localised content that engages the reader and stimulates search engines.
DTP and Typesetting
Save up to 20% of your time by using our DTP and typesetting services. Content arrives fit for purpose and ready to be published.
Advertising Campaign Localisation
International advertising is a double-edged sword. Get it right and your campaign can receive global recognition and massively raise your brand's profile. Get it wrong and you have an international embarrassment on your hands.
Advertising is expensive. To maximise ROI, you need to talk to people in their own language. But that doesn't just mean translation. International advertising needs to pay attention to the tone of voice and cultural factors. That's why our linguists at Today Translations are experts in localisation and transcreation.
Localisation involves more than translation. It takes account of cultural differences and advertising conventions, and aims to craft a campaign that engages foreign customers. Transcreation is a collaborative and consultative venture that considers all the above and more to create a new campaign that's perfect for the target audience.
You're in good hands with us. We use native translators with at least a Masters in their languages who also have verified experience in advertising and marketing. This way, we achieve 99.5% first-time accuracy on translated content.
We're experienced with multichannel campaigns, including online, print, TV, radio and more. We can also handle voiceover, subtitling, dubbing for TV and radio, typesetting for digital and print media, and SEO and PPC for online.
Content We Translate
Online adds
Online and Print Media
Graphics
TV commercials
Radio ads
Social Media
Voiceover, Subtitling, and Dubbing
Advertorials
Industry Experience





1,200+ industry-specific linguists
21% average budget saving from sector-specific translation memories
20% average time saving from in-house typesetting
600,000,000 word translation capacity per annum for marketing
Recent Projects

Kipling
Translation, Proofreading, and
Typesetting
150,000 words translated

Leading Drinks Brand
Translation, Proofreading, and
Typesetting
1,600,000 words translated

Tigi
Translation, Proofreading, and
Typesetting
340,000 words translated
To get started email:
Industry Insight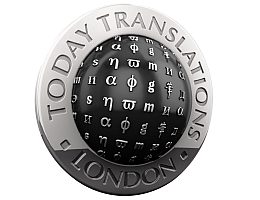 Future of game localisation in South-East Asia will be decided by Indonesian market
Localising mobile games to local tastes can be hard-coming. In South-East Asia, diverse demographics in neighbouring regions are challenging developers to find the right balance.
Find Out More