Trusted Expertise
Global Impact
Creating localised content that engages readers and stimulates search engines ensures you achieve a global impact.
Saving Time and Money
Our Fresh Thinking Partnerships™ have helped clients save $250,000 through custom-building APIs and shave three months off a project using CAD-trained translators.
Local, Native Translators
Our network services over 200 language combinations. We can assign linguists local to you or from our in-house team.
Translation for the Multilingual SEO Sector That Converts
If your business wants to grow internationally, your first move should be to plan an international SEO strategy. It's tough to succeed in the competitive retail space with a 'foreign' web presence that ignores local markets.
Half of all web pages are in English. But less than 30% of Internet users speak English as their first language. Since 2000, numbers of English native speakers have been eclipsed by Chinese- and Arabic-speaking users, and research tells us that most consumers will buy products only from websites written in their own language.
However, proper implementation of Search Engine Optimisation (SEO) on multilingual websites is hard to achieve. To rank for searches in a particular language, you, of course, need content in that language, but it can't just be translated.
SEO varies not just by language, but by region. Keywords, user search queries, and even search-engine use vary in each market. That's why multilingual SEO requires meticulous research, especially as SEO constantly changes as search engines update algorithms and user behaviour changes.
Our website translators are also SEO experts that keep themselves up to date with all the latest developments. This means not only will you receive thoroughly researched SEO, but we can also provide ongoing support to multilingual websites.
Translations must sound natural. Sales will suffer if your text doesn't 'sound' right or is full of typos. Get it right and you'll gain both traffic and conversions. That's why our trusted global network only includes professional translators with a minimum of a Master's degree and verified industry credentials. SEO experts are assigned to each project based on their experience and continuously monitored performance.
Our technology solutions are compatible with all the common CMS and E-commerce platforms and plug-ins, including WordPress, WPML, Drupal, Joomla, Shopify, Magento, and more.
Content We Translate
Multilingual Keyword Research
Keyword Translation
Multilingual Copywriting and Editing
Page Titles
Meta Descriptions
Headers
Product Descriptions
Outreach
Industry Experience





1,200+ industry-specific linguists
21% average budget saving from sector-specific translation memories
20% average time saving from in-house typesetting
600,000,000 word translation capacity per annum for marketing
Recent Projects

Mitsubishi Heavy Industries
Custom-built API and translation
470,000 words translated
15+ languages

Toyota
SEO for Website Redesign
18 Languages

Edelman
SEO Research and Localisation
3 Languages
To get started email:
Industry Insight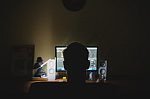 GDPR: Beware Data Leaks via Online Search and Translation Tools
New European Union laws that come into force next year with the General Data Protection Regulation (GDPR) could see companies receiving heavy fines if they are found guilty of data breaches such as losing or unlawfully sharing sensitive information about citizens.
Find Out More