Trusted Expertise
Native-Language Translation
Our elite linguists always translate into their own language, servicing over 200 language combinations and working in your country or as part of our team.
Timescale Reductions
A three-month timescale reduction through using CAD-trained translators and $250,000 savings from custom-building APIs are just two of the benefits our clients have reaped from our Fresh-Thinking Partnerships™.
Robust Recruitment
Robust recruitment of translators plus rigorous project management leads to 99.5% first-time accuracy on translated content. We back this up with time- and money-saving Translation Memory management.
Translation for the Augmented and Virtual-Reality Industry
The augmented- and virtual-reality industries are exciting, but it's important to write websites, games, apps and videos in consumers' native tongues. That's because research tells us that 55% of buyers will only purchase in their own language. Product manufacturing also often takes place in a different country to design.
For augmented-reality, the User Interface (UI) is often also in the wrong target language. And more-frequent software updates thanks to apps and cloud software have meant more-flexible resources and shorter turnarounds.
Virtual Reality has become more mainstream recently thanks to big companies such as Samsung and Sony being joined by smaller outfits in bringing the technology to mass-market consumers.
What's needed is a translation firm that fully understands the augmented- and virtual-reality industries. At Today Translations, our linguists are not only qualified to a minimum of Masters level, but they also understand these new, emerging technologies. They can work and interface with any software.
Our translators understand the need to write in native languages to reach the widest possible audience and work across the whole product lifecycle – that includes design, manufacturing, marketing, customer support and refurbishment.
To get things right for your target markets, we don't just translate. We transcreate and localise as well to make text fit for multilingual marketing. That means ensuring text is appropriate for each local culture and that it keeps the original tone of voice.
Content We Translate
Software and App Localisation
Technical and Design Documentation
Website Localisation
Online and Print Marketing
Manuals and Guides
FAQs
Terms and Conditions and EULA
Commercial Agreements
Global Supply Chain Correspondence
Industry Experience





1,500+ industry-specific linguists
21% average budget saving from sector-specific translation memories
20% average time saving from in-house typesetting
750,000,000 word translation capacity per annum
Recent Projects

Ghostery
Browser Plug-in
Translation and Proofreading
15 Languages

Numberly
Promotional Game Localisation
Translation and Proofreading

Equinix
Translation and Proofreading
60+ Projects
4,300,000 words translated
To get started email:
Industry Insight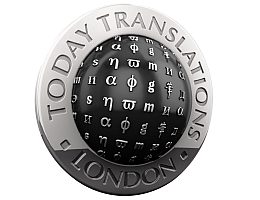 Astonishing AI: Meet Google's SyntaxNet
Parsey McParseface has the potential to be a lot better at parsing contexts than anything we've seen before (barring the human mind itself.)
Find Out More