Trusted Expertise
$250,000 Savings through Fresh-Thinking Partnerships™
Custom-building APIs that saved $250,000, and a three-month project timescale reduction using CAD-trained translators are just two of the benefits our clients have enjoyed from our Fresh-Thinking Partnerships™.
A Global Network of Native Translators
Tap into our global network of native translators covering over 200 language combinations.
Right First Time
We hit 99.5% first-time accuracy for translated content. That's down to recruitment of elite translators, tough project management, and time-saving Translation Memory management.
Lifecycle Translation for the Hardware and Software Sector
The majority of global consumers say they'll buy products only when the website is written in their native tongue. That's, even more, the case in the hardware sector, where buyers need complicated manuals and user guides to be in their own language.
Linguistic problems are made worse by product manufacturing, which often happens in a different country to design.
At Today Translations, we don't just translate. Our linguists, qualified to at least Masters level, transcreate and localise as well. That means making content fit the local culture and stay true to the original style. On top of that, they're hardware experts as well.
We support the whole lifecycle: from design to overseas manufacturing; from marketing to sales; from customer support to repair; and from disposal to refurbishing.
It's a similar story for software translation, except that we also have to translate the User Interface (UI), too.
The industry's move to cloud and browser-based software has also changed the way applications are updated. Smaller, more frequent updates need more flexible resources and shorter turnarounds. With an army of over 2500 highly qualified linguists ready and waiting, we're onto it.
Content We Translate
Website Localisation
Software and App Localisation
Online and Print Marketing
Manuals and Guides
FAQs
Terms and Conditions and EULA
Commercial Agreements
Global Supply Chain Correspondence
Strings Translation
Patent Translation
Training and E-learning Translation
Industry Experience





1,500+ industry-specific linguists
21% average budget saving from sector-specific translation memories
20% average time saving from in-house typesetting
750,000,000 word translation capacity per annum
Recent Projects

Ghostery
Browser Plug-in
Translation and Proofreading
15 Languages

Equinix
Translation and Proofreading
60+ Projects
4,300,000 words translated

Dell
Financial Documents
Translation and Proofreading
To get started email:
Industry Insight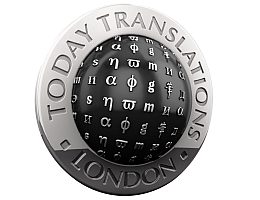 Top 3.5 Machine Translators: Perks & Pitfalls
While the first generations of 'internet native' humans get more and more comfortable with trusting computers to perform such tasks, it's worth having a look at what Machine Translation can and can't do.
Find Out More