Trusted Expertise
Compatibility with E-learning Software
Whatever your language requirement, we have specific processes in place to handle it, including translation technology compatible with all leading e-learning software.
Consistent Excellence
Your project will be handled by translators with a deep understanding of the language and of the corporate-training sector.
Two Levels of Proofing
For total language accuracy, we employ a second linguist to proofread your translated content. A qualified project manager backs this up with a final review.
Corporate Training Translation that Improves Profitability
In the world of corporate training translation, language accuracy is key. If employees fully understand your company policy and values, you'll be able to upskill your workforce, improve productivity and ultimately increase your profitability.
With Today Translations, accuracy is everything. A global network of linguists whose mother tongue is the target language and who are also corporate-training specialists ensures this.
In multinational organisations such as yours, it's also important to use the same type of language and message, whatever the country. This can often be in online or e-learning, so compatibility with software and typesetting is critical.
Relax. Your global content management is in good hands, thanks to translation technology that's compatible with all leading e-learning software.
We also understand the sensitivity of internal material and HR policy documents. That's why we use UKAS ISO:27001 certification to protect your valuable data.
Content We Translate:
HR and Learning courses
Hospitality training
Staff onboarding
Codes of conduct
Management and leadership development
Corporate and Brand values
PowerPoints and Decks
HR policies
Training for procurement
Interpreting for meetings or for in-person training
Industry Experience





21% average budget saving from sector-specific translation memories
606 specialist translators in this industry
350,000,000 word translation capacity per annum for training
Recent Projects

Equinix
Translation and Proofreading
90+ Projects
5,600,000 words translated

Michael Kors
Translation, Proofreading,
and Typesetting
910,000 words translated

Leading Drinks Brand
Translation, Proofreading,
and Typesetting
350,000 words translated
To get started email:
Industry Insight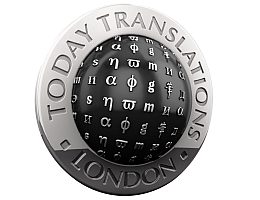 What's the Future of e-Learning?
The e-learning industry is predicted to grow in revenue to over $30 billion in the next 5 years, but what might happen between now and then?
Find Out More