Trusted Expertise
E-Learning Platforms
Our translation technology is compatible with all leading e-learning software. We have specific processes in place to manage any language requirement.
Safe and Secure
All client data is backed-up in the United Kingdom and systems are certified to conform to the international security and quality standards ISO:27001 and ISO:9001, also providing GDPR assurance.
Right First Time
Recruitment of experts results in 99.5% first-time accuracy for translated content. We back this up with rigorous project management and time-saving Translation Memory management.
Accurate Translation for the E-Learning Industry
The e-learning industry is big business. Revenue is set to reach over $30 billion in the next few years. Applications are almost limitless, costs are low and the future looks enticing.
Two of the main areas are corporate onboarding and training, and education. For translation, accuracy and software compatibility is key.
At Today Translations, we recruit linguists qualified to a minimum of Masters level who all have extensive experience of the e-learning sector. This results in 99.5% accuracy on translated content first time around.
We can also work with any e-learning software. This not only reduces our turnaround time, but it also cuts hassle and time at your end. We're flexible, too, and regularly handle video voiceover and subtitling for video.
But our service goes beyond translation, to transcreation and localisation. That means seeing the language and content through the prism of cultural context to ensure learners truly understand the subject.
And if you're a corporation doing training through e-learning, you can relax about the security of sensitive information. We back up your data on systems that meet international security and quality standards ISO:27001 and ISO:9001, as well as providing GDPR assurance.
Content We Translate:
eLearning software
Training materials
Interviews and Surveys
Experimental data
Education website content and localisation
Books, tests and examinations
Delivery of multilingual training
Industry Experience





300+ clients in e-learning & education
2,120 educational projects handled
606 specialist translators in this industry
13.2 million words translated to date
Recent Projects

Pearson Education
Transcription and Translation
100,000 words
50 hours

International Association for the Evaluation of Educational Achievement
Proofreading and Editing
3,000,000 words
21 Languages

Erasmus University Rotterdam
Transcription and Translation
130,000 words
To get started email:
Industry Insight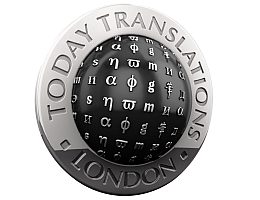 What's the Future of e-Learning?
The e-learning industry is predicted to grow in revenue to over $30 billion in the next 5 years, but what might happen between now and then?
Find Out More