Trusted Expertise
Data Backed-Up
Your data is backed-up using quality standards ISO 27001 and ISO 9001. You'll also enjoy GDPR assurance.
Reporting Across Every Variable
You can have as much data as you like. Our bespoke CRM system, QCS+, enables reporting across every possible project variable, plus macro trend analysis, at no extra cost.
Qualified Project Managers
APM-qualified project managers and a robust risk- and change-management strategy mean we hit 99.8% of our deadlines.
Compelling Translation for the Recruitment Industry
You hire to expand your team globally. Once you have the right people, you need to onboard them. That means making sure employees fully understand your company policy and values, whatever the country, so that you protect both your brand and your productivity.
To do this, we recruit only translators qualified to at least Masters level, with a thorough grasp of the recruitment industry. This gives you authoritative, accurate copy delivered in double-quick time.
Our translations service covers the full cycle of the recruitment process, including advertising positions, applications and supporting documentation, pre-interview testing, interviews, HR documents, onboarding and training.
But recruitment is also a world of sensitive employee information, internal material, and policy documents. So our systems and processes are certified to conform to UKAS ISO 27001, the international standard for information security certification, to protect your valuable data.
Content We Translate:
Job Adverts
Applications and Supporting Documents
Examinations
Codes of Conduct
Management and Leadership Development materials
Corporate and Brand Values
HR Policies
Training for Procurement
Books, Papers and Articles
Interpreting for Interviews
Industry Experience





21% average budget saving from industry-specific translation memories
606 specialist translators in this industry
350,000,000 word translation capacity per annum for training
Recent Projects

Equinix
Translation and Proofreading
60+ Projects
4,300,000 words translated

Michael Kors
Translation, Proofreading,
and Typesetting
910,000 words translated

Leading Drinks Brand
Translation, Proofreading,
and Typesetting
350,000 words translated
To get started email:
Industry Insight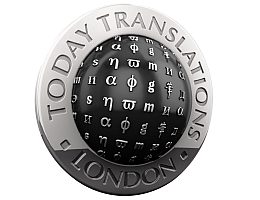 What's the Future of e-Learning?
The e-learning industry is predicted to grow in revenue to over $30 billion in the next 5 years, but what might happen between now and then?
Find Out More