Trusted Expertise
Correct Tone of Voice
We understand the importance of getting the tone of voice right. That's why the linguists we assign to you are all qualified to at least Masters level and have a deep understanding of the hotels industry.
200 Languages
Our translators can work as part of our team or as part of yours. Between them, they can service over 200 language combinations.
DTP and Typesetting
We don't just translate. You can make a time saving of up to 20% by using our DTP and typesetting services. Your content will be fit for purpose and ready to go.
Standout Translation for the Hotels Industry
International tourism is exploding, driven by budget airfares and a world of online choice. The Chinese are coming to the US and Europe, Europeans love the Middle East and millennials are looking for adventure.
Key to standing out in this crowded market is tone of voice. You need to convey luxury, fun, or speciality.
You're in the right place. At Today Translations, our highly qualified translators don't just translate. They localise. That means that translated content will be appropriate for the local culture. We'll advise on what you can and can't say in each language.
We transcreate, too. Content in target language will retain its style and character. It will convey the right emotion, and help you stand out.
Even better, our linguists are all subject-matter experts. That means they have vast experience of the hotels industry.
Of course, with customer and staff information readily available, confidentiality is also vital. Relax. We back up all your data in the UK on systems that meet international security and quality standards ISO:27001 and ISO:9001. GDPR is also assured.
Content We Translate
Staff training
Website Localisation
Branding Collateral and Copywriting
Advice for Guests
Branding and Copywriting
Press Releases
Print and Digital Marketing
Legal and Contractual Material
Commercial agreements
Legal and Contractual Material
HR Policy and Documentation
Industry Experience





21% average budget saving from industry-specific translation memories
600+ industry-specific linguists
300,000,000 word translation capacity per annum for Travel and Leisure industries
Recent Projects

Grange Hotels
Conference and Event Interpreting
Interpreting Equipment

Marriott Hotels
Guest Feedback Surveys
Translation and Proofreading

Four Seasons Hotels
Restaurant Menus
Translation and Typesetting
To get started email:
Industry Insight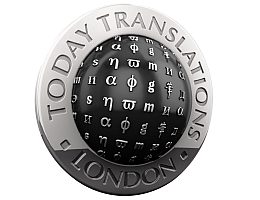 Will Word Lens make travellers less likely to learn the language?
Word Lens will do better with "TO AIRPORT" than Anna Karenina. Still, by all reports it does a limited job very well.
Find Out More