Trusted Expertise
Get Visitors Excited
Our content goes beyond translation – we localise it, to take account of cultural sensitivities, engage the reader and stimulate search engines.
Global Trusted Network
Ours is a global, trusted network, one that services over 200 language combinations. Our translators can come to you, or they can work in-house as part of our team.
Formatting as Standard
Because we do our own DTP and typesetting, your text is delivered ready for action. That means you save up to 20% of your time and receive professionally formatted copy.
Enticing Translation for the Recreation Services Industry
Whether you run a golf club, a sailing club, an outward-bound centre, or any other recreation club, you'd no doubt like more international visitors spending money with you.
The key lies in getting found online and then presenting visitors with easily understood, interesting and engaging content. A Common Sense Advisory Survey found that 55% of global consumers said they buy products only from websites that provide them with information in their own language.
Tone of voice is also vital – all the more so if you're offering exciting bungee jumps or a premium golf experience.
At Today Translations, we achieve all this by working with the highest calibre of translators who understand the language and can localise it. That means they understand cultural sensitivities. On top of that, they'll also be experts in your sector.
Our linguists are also well-versed in transcreation – that's recreating a message in the target language while retaining the original text's style and tone – subtitling, dubbing and voiceover. Our DTP and typesetting experts will also deliver your text ready to go.
Content We Translate
Branding and Copywriting
Press Releases
Print and Digital Marketing
Brochures
App Localisation
Legal and Contractual Material
Social Media
Translation of Tour and Holiday Guides
Website Localisation
Branding Collateral and Copywriting
Copy Adaptation
Industry Experience





21% average budget saving from industry-specific translation memories
600+ industry-specific linguists
300,000,000 word translation capacity per annum for Travel and Leisure industries
Recent Projects

TicketMaster
Website Localisation
200,000 words translated

Walt Disney
Visitor Information
Translation, Proofreading, and
Typesetting

Yankee Candle
Website Localisation
130,000 words
To get started email:
Industry Insight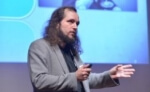 TT Features: Lukasz Zelezny on Localisation & SEO
Lukasz Zelezny, Head of Organic Acquisition at uSwitch.com, is a thought leader in Search Engine Optimization.
Find Out More