Trusted Expertise
Engage Travellers
You'll achieve global impact with our appropriately localised content that engages the reader and stimulates search engines.
Hundreds of Languages
Our network of linguists services over 200 language combinations. Translators can be assigned according to your locality or as part of our in-house team.
Save Money with Translation Memory
Because we use time-efficient Translation Memory software, you'll enjoy an average time saving of 20%.
Persuasive Translation for the Travel and Tourism Industry
The tourism industry is changing. Budget airlines have introduced a price war, online booking is easy, and travellers get ever-more demanding. Need a flight? The high-street travel agent is perhaps the last place you'd look. If you run an attraction or destination, online is everything, and everything must be in visitors' preferred language.
The world is also opening up to a new breed of traveller. Europe and North America are the new playgrounds for visitors from the Far East. It's vital that these potential customers can read engaging content in their own language.
Today Translations' linguists are not only qualified to at least Masters level but are also vastly experienced in travel and tourism. But our translators go beyond translation and fully localise text. How does this work? Consider China, where locals use Baidu instead of Google and the rules for SEO are very different. It's all about cultural sensitivity.
On top of this, we'll take on transcreation, subtitling, dubbing and voiceovers. We're flexible enough to work within your website CMS. And we're DTP experts, so your text arrives ready to go.
Content We Translate
Translation of Tour and Holiday Guides
Website Localisation
Branding Collateral and Copywriting
Copy Adaptation
Branding and Copywriting
Press Releases
Print and Digital Marketing
Brochures
App Localisation
Legal and Contractual Material
Social Media
Industry Experience






21% average budget saving from industry-specific translation memories
600+ industry-specific linguists
300,000,000 word translation capacity per annum for Travel and Leisure industries
Recent Projects

Historic Royal Palaces
Visitor Guide App
Translation and Proofreading
8 Languages

The British Museum
Internal Documentation
Translation and Proofreading

Royal Botanic Gardens, Kew
Promotional Material
Translation, Proofreading, and
Typesetting
To get started email:
Industry Insight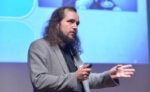 TT Features: Lukasz Zelezny on Localisation & SEO
Lukasz Zelezny, Head of Organic Acquisition at uSwitch.com, is a thought leader in Search Engine Optimization.
Find Out More