Multilingual information extraction – reading between the lines
Are you ready for IFRS 16?
As you might be aware, IFRS 16 replaces IAS 17 and is the new lease accounting standard. It was issued in January 2016 and will become effective for financial periods beginning on or after 1st January 2019.
IFRS 16 introduces a single lessee accounting model and requires a lessee to recognise assets and liabilities for all leases across the organisation with a term of more than 12 months.

Act now!
You will need to gather necessary data to create a central inventory of lease information including all property and equipment. As a global organisation, you will need to gather, validate and standardise information across all foreign locations which may require language translation.
[COMMENTED OUT IMAGE IN CMS BECAUSE OF BREAKOUT CONTAINER]
Providing you with peace of mind
Today Translations will:
Support IFRS 16 compliance
Provide you with a dedicated project manager to tailor your lease abstraction
Enable access to sector-qualified linguists across 200+ languages
Follow adequate procedures: Certified translations, ISO 27001 and ISO 9001 compliant processes
Comply with GDPR, with 131 verified security controls
Deliver a secure, safe, cost-efficient solution
Your outsourced language solution
As your global language partner, Today Translations will enable you to identify, abstract and manage multilingual content through our cost-effective tailored information extraction service.
Only relevant pieces of information will be translated, providing you with a streamlined solution and preparing you for the accounting transition under IFRS 16.

Contact Us Now To Discuss Your Requirements
Case study:
A global fashion brand required Today Translations to extract key information from leases across their Japanese and Chinese retail outlets. The inventory of information was translated into English for internal audit and regulatory compliance.
Today Translations formed a project team including qualified linguists with sector experience to review leases in the original language.
The lease abstraction service provided the client with cost savings of 89% vs. translating the entire leases and enabled them to reduce the overall turnaround time from weeks to days.
Our subject matter experts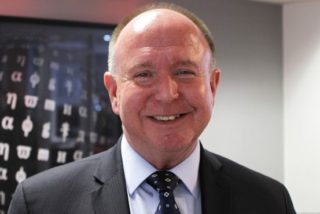 "Are you ready for the new leasing standard? IFRS 16 will come into effect on the 1st January 2019. Virtually every organisation that uses rentals or leases will be affected by the new standard. Prepare now for the impact and collate lease information across your business."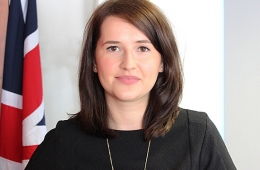 "Many global clients trust our lease abstraction service. Today Translations truly become a trusted outsourced partner enabling organisations to create a central inventory of lease information, enabling personnel to validate and standardise information across multiple foreign locations."