Growth in business is not an objective for a visionary leader – It is a measurement of the effectiveness of the leader's vision. When you lead an established business you want it to prosper, and most of all, you want it to flourish for generations. Just one in a million business leaders succeed in their mission of winning and keeping the prize position in their sector.
My ambition has always been to make my company recognised for the best people that turn language into an advantage in the age of globalisation and brutal automation.
A week at Harvard Business School taught me that revelling in stellar growth, awards for new tech, and signing-up blue-chip clients is, to put it bluntly, worth very little without innovation and talent. It may provide you with some short-term capital, but resting on past glory can kill your business overnight.
Golden garlands may generate some content for your social media, but don't guarantee that your business will be around for a century or more.
I would like to share three life-changing lessons I learnt at Harvard. Three lessons that I believe every business owner and leader should implement if they want their company to prosper.
Firstly, if you struggle with the skills gap, you are not alone. We are all in the same boat. Our responsibility is to continually develop talent and equip people with the skills that we need. Second, we must collaborate with millennials. Today they represent 25% of the workforce, and tomorrow this number will triple; and guess what: they are clever, ethical, and thrive on challenge. Third, the good news is that the 'good, honest broker' is back in fashion.
I will explain how I believe we can turn this intelligence into tangible techniques to flourish, and what we can learn from history.
Business Becomes Art
Let's start with some context. Becoming a global brand is a triumph. However, maintaining that position is an art. One of the oldest and arguably most successful brands in the world is Cambridge University Press, established in 1534. Another brand behemoth established 156 years later in 1690 is Barclays Bank. The 17th and 18th centuries gave birth to other big household names including Twinings, Cadbury, and Dr Pepper, which began quenching the thirst of Americans in 1885, the year before Coca-Cola's beverage arrived as a 'patented medicine'.
Building a business that has grown and flourished for over 300 years, or 100 years for that matter, is a magnificent achievement. Repeating that success today is a tall order when we consider that half of all businesses fail within five years and just 5% of all businesses on earth reach $1 million in revenue.
Turning the First Million
Every business owner I know puts their heart, soul, and most of their worldly possessions into growing their enterprise, often at the expense of time spent with family. This, after all, is the entrepreneur's work plus more work-life balance regime.
Being one of the 5% of businesses to break through the $1 million revenue barrier, and go on to enjoy stellar organic growth without debt, surrounded by loved ones that don't hate you for being a workaholic, should give you some comfort as a leader. The truth is it doesn't. As we know, complacency of any kind in life is a precursor to a fall.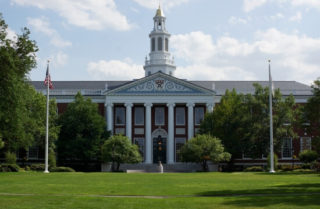 Smarter Work-Life Balance
It is this cold, sobering thought that pushed me to do more growing-up under the strict discipline of the Soviet Union's regime, and challenge those around me to do likewise. Yet, unlike hard-line Soviet chiefs, I don't impose the entrepreneur's work-life imbalance on any of my team.
Working all the hours God sends and making valiant sacrifices to grow business, pleasing shareholders and clients, is a noble quest. However, it is not sustainable. For a start, it is a sure way to kill yourself, and bring down your team. Talented leaders are skilled at getting teams to deliver goals in time, without a chronic dependence on overtime. This calls for smart working.
Every business leader knows the concept of 'working smarter.' I for one have always struggled with this notion albeit I'm a software coding geek who's addicted to tech and obsessed with elegantly efficient automation. I know many exceptional business leaders and professionals that are far wiser than I. They all work hard, but only a few can show their smarter working delivers measurable net improvements to their productivity and lifestyle.
Educating Busy Executives
My friend Ian Miller is one of those corporate leaders who seems to have an infinite supply of energy, crams 36 hours into each day, delivers results and yet still has time to take his Harley Davidson for a spin around Texas. He is a smart working leader.
It was Ian who told me to apply for a place on the Leading Professional Services Firms, Executive Education Programme at Harvard Business School, and I can't thank him enough. I know that Harvard is one of the most prestigious universities in the world, and is devoted to developing leaders in many disciplines who make a global difference. What I didn't know, is that the teaching the school imparts would have such a life changing impact on me.
The toughest lessons, the one's that stick and are quickly remembered, come from real life, and it was great to see the Harvard programme packed with factual case studies. The detail, context and sectorial diversity made these accounts a gripping read; the corporate giant that began to tear at the seams; the start-up growing too fast. We were given these well in advance of attending along with a series of thought-provoking questions. The cases were then dissected with surgical precision in the classroom by some of the world's leading minds to extract the vicarious learning.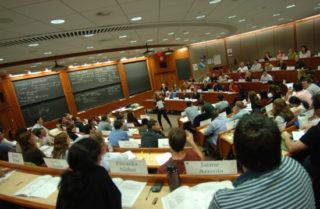 It was fascinating to see how tutors and students alike spoke candidly, becoming engrossed in the process of challenging ideas, then seeking and nailing down solutions. This focused, high impact training model and the relevance of the case studies could not have been timelier for me. Of all the learning I absorbed, three powerful messages continue to reverberate in my mind like cathedral bells summoning me to worship.
I knew these were important before, but I now understand how vital they are to the long-term success of my business, and why I must leverage on these in order to continue to grow.
The 300-Year Plan
Applying the three lessons is the first step towards growing sustainably over a few years, and if applied continuously, perhaps your business and mine will be around in 300 years' time, just like Cambridge University Press.
Lesson one: When you cannot find talent with all the skills you need, train them. Universities produce some exceptional brains that need exposure and support to unlock their potential and make them highly effective at work. I have been training my teams relentlessly to date and after Harvard, I am going to double the effort.
Lesson two: Engaging with the new generation will secure the supply of talent and build the future customer base. Millennials may think and act differently to Baby Boomers, Generation Jones and X – embrace this and capitalise on their unique qualities. They will decide whether 'they' want to work for your company or buy from you in the future. Remember that.
Lesson three: Trust is the new No. 1 commodity in business. Many people feel let down by companies and institutions, and this has led to an understandable demand for honesty in interactions. I have always believed in being a 'good, honest broker' and the trust it builds brings long-standing mutual rewards. It was so refreshing to see this theme emerging from all the lessons and case studies at Harvard.
Whatever the world looks like in a hundred years, and whether your clients and teams comprise of age-defeating Eco Boomers and Generation Zs, or some as yet to be discovered Generation Gigsters working autonomously, I am sure of one thing, the Harvard lessons are here to stay. Embrace them and flourish.