London Mayor Boris Johnson wrapped up a six-day trade mission to China last week, in a bid to encourage investment in the capital. Widely reported as well received, he seemed to charm audiences while promoting the best of British. Here are five things Boris Johnson can teach you before doing business in China:
1. Timing is key: April to June and September to October are the best times to plan your business trip to China. Johnson coincided his visit with the period shortly following Golden Week, a 7 day holiday often starting on the 1st of October.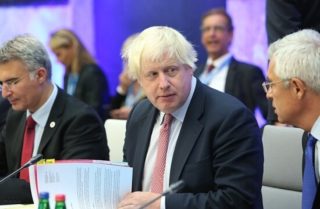 2. Plan your topics of conversation: Art, scenery, landmarks, climate, and geography are popular welcome topics of conversation. During his tour, Johnson visited an art gallery, posed for photos with Peking Opera stars, and enjoyed skyline view of Hong Kong from a helicopter. BoJo also demonstrated his cultural knowledge (and cultural interpretation) of China by joking about communist bicycles in London and pointing out that Harry Potter's first girlfriend was a Chinese exchange student.
3. Mind your body language and behaviour: While the Chinese prefer a more formal approach in business, Johnson's down to earth demeanour succeeded in winning over the Chinese people. A keen cyclist, he rode a bicycle through a crowd of admirers. However, it was his ride on a Beijing subway that really turned heads and was seen by many locals as a 'breath of fresh air.' "I've long heard that you take public transportation to work, and you get my full respect," wrote one user of the social media site Weibo.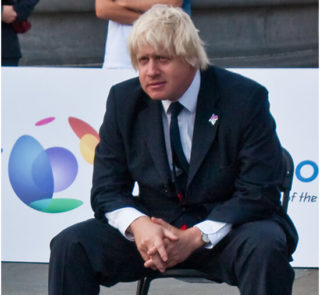 4. Talk the talk: The Mayor is learning Mandarin, as are his children. Speaking a few words in Mandarin will be appreciated by any delegates you meet, as will translating your business card. Be sure to greet your delegates with a firm handshake and address them by their title, followed by their last name. If you don't have time to practice your Mandarin, then you always make a great impression by going the extra mile and hiring an interpreter.
5. Be positive: Negative answers are considered impolite, so find alternatives to simply saying 'no', such as "I'll think about it," "Maybe" and "we'll see." Johnson highlighted a number of key positive relationships throughout his visit, including Chinese investment in London, stating "it enables us to get on with building homes, building projects that would otherwise simply not happen."
Today Translations is a London-based translations agency that can help you do business in China through our services in translation, interpreting, and cultural advice. Get a FREE quote here on our website or by contacting us at [email protected].
Main Photo: Chatham House