The Internet is constantly reinventing itself, and so is retail. With the rise of social media, everyone has a voice, everyone is an expert and everyone wants to be heard above everyone else.
This hive of opinion and conversation means that retailers must sit up and take notice of their audiences. It's a massive opportunity – the chance to relate on a 1:1 basis with customers and speak to them individually.
Retail hasn't been shy about ramping up its social-media presence. Almost all brands are on Facebook, Twitter, or Instagram.
An Avalanche of Likes
The result has been an avalanche of 'likes' and 'retweets'. Sadly, these aren't things you can use to put bread on the table. What retailers really need is a way of turning all that social energy into something that drives sales.
There's little doubt that social media is the perfect environment for brands to connect with their audiences. People have a fundamental need to interact with others who have similar interests.
A study by J Walter Thompson Intelligence, a centre for provocative thinking, found that over 40% of men and more than 33% of women are more likely to buy something if it's been recommended to them by a friend on social media.
What's more, a recent study by Columbia Business School found that multilingual social media is good for brand awareness and SEO. The number of non-English speaking Internet users is rising. So, if companies fail to market themselves in languages other than English, they could be missing out on global opportunities.
But many retail brands have discovered that creating fanatical shoppers from social media isn't that easy. GAP is one. Their Facebook shop closed pretty smartly. Development costs were high and Facebook was seen as an insecure place to shop by some.
Selling in a Bar
On top of this for GAP was another factor. As Sucharita Mulpuru, a Forrester Research analyst, said, "There was a lot of anticipation that Facebook would turn into a new destination, a store, a place where people would shop. But it was like trying to sell stuff to people while they're hanging out with their friends at the bar."
But social media can work as a sales tool – take Sephora. The cosmetics firm launched its own interactive shopping space within its online 'Beauty Insider' community (originally called 'Beauty Talk'). It brought people together in a place where they could talk about beauty to their hearts' content. Notably, Beauty Insider is also presented in French, making it inclusive for French-Canadian customers.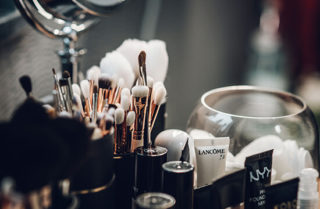 Cosmetics company Sephora launched their own online community called Beauty Insider
As well as encouraging conversation, Sephora found that Beauty Insider was opening its customers' purse strings, with community users spending 250% more than a normal customer.
But there are other factors at play. What about 'influencers'?
Influencers
For those that don't know, influencers are celebrities on social media like Facebook or Twitter. A study by Morar Research for Rakuten Marketing last year concluded that you need one million followers to be considered a celebrity.
When you reach that number, you can hit the jackpot. That's because Facebook celebrity influencers could earn up to £75,000 for a post that plugs a specific product.
And for premium fashion marketers, that figure can rise to over £160,000. And you thought social media was irrelevant in high-end retail?
So what if you have only a few thousand followers? Don't despair. There's a career for you out there as a micro-influencer. You could get as much as £1500 for a post on Facebook or £3000 for a positive review on YouTube.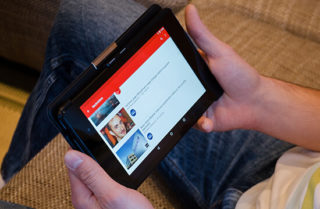 Influencers often use Youtube or other platforms' video funtionality to engage with followers
But is it money well spent? Says James Collins of Rakuten Marketing, "Influencer marketing can be hugely effective, but marketers are commissioning expensive posts without understanding the real impact on the purchase journey.
"It's essential that marketers question influencer fees and use attribution tools to measure the effect of this activity in order to create strong, value-driven relationships between brands and influencers."
As we've discussed, social media is increasingly international, so influencers can also offer a good way to increase brand awareness and visibility in new languages and regions.
Attribution Modelling
The Rakuten report says that brands aren't using advanced attribution modelling (rules that determine which sales touchpoint a sale came from) to trace the source of influencer sales.
Among those using attributed reporting, 21% said they used last click, but another 24% admitted relying on first click.
Linear, or equal credit, is the most popular model of influencer marketing, used by 26%. This rewards all touchpoints the same each time.
The time-decay system is more advanced but used by only 11% of marketers. This relies on the touchpoint closest to sale. Similar numbers use position-based models, which attribute 40% of the credit to first and final interactions.
Collins concludes, "Awareness has always been tricky to measure but things are getting more sophisticated. Tools now exist to help brands measure how awareness impacts sales, and to reward them on that basis, taking the understanding of performance beyond simple 'reach'.
"Ultimately, creating value-based relationships between brands and influencers – that benefit both parties – means long-lasting and fruitful partnerships."