Last month, I hosted an event in London with Mr Jacques de Groote, former director of the IMF and CEO of the World Bank. Together with journalists and parliamentarians, we discussed the legal issues Mr de Groote has experienced arising from a case in Switzerland, in which language and culture are affecting his access to justice.
When dealing with legal matters, and especially when defending yourself against claims in court, good communication is as important as a good legal case. Add to that working across cultures, and languages; the need for good communication becomes even more important.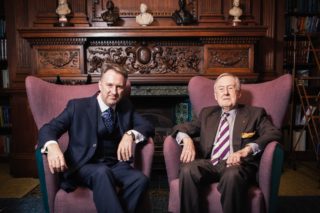 Getting it wrong can have serious consequences, and listening to Mr de Groote the anguish was palpable. The case is complex: the privatisation of a coal mine, nearly €500m in seized assets, over 10 years of investigations, and 140,000 pages of evidence in the case file.
Astonishingly, nearly 120,000 pages of that evidence, in Czech and English, were not translated into French – the language of the court – and so were not available to judges when they were hearing the case.
How did this happen? A Polish administrator, who lacked any legal training, but who the prosecutors chose to do the job on the basis that Czech and Polish are very similar (they are not) was the one who decided what documents were pertinent to the case and which should be translated for use in the court. The impact of not having a native-speaker, nor someone who truly understands the sensitive subject matter, cannot be overstated.
The result was that key information vital to the defence was missed and was not available for consideration. Among them were critical letters about various offers to buy and sell the mine that contained important context for the events that unfolded. If translated and considered these would have undermined the accusations that the sale was completed under false pretenses.
Arguably, today there should be fewer issues with translation in legal cases in Europe thanks to changes introduced in recent years such as the EU legislation that entitles defendants in criminal proceedings to interpretation and translation services in a language they understand.
Aside from the obvious issues this raises around access to justice in Switzerland and application of the Article 6 right to a fair trial under the European Convention on Human Rights, it also highlights something I am seeing increasingly in commerce. I have written in the past about flawed translation and the danger of fraud through deliberate misinterpretation of information
This, however, is a potent example of where companies need to consider the risks associated with translating and interpreting words or behaviours before something goes wrong. As counter fraud specialist Rosalind Wright QC explained to us last year, a linguist can protect against fraud because, "They have the experience and expertise to recognise flaws in the language and the phraseology used and can advise their client to avoid any that look suspicious."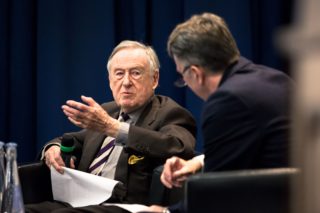 As more business is conducted internationally the risk associated with multiple languages, cultures, and jurisdictions becomes one that requires consideration and mitigation via the corporate risk management process. That process must incorporate adequate procedures to prevent fraud and corruption, and should take account of fraud that is hidden when documents are translated or messages communicated through an interpreter.
Many companies mitigate this risk by using the our specialist translators and interpreters to conduct multilingual due diligence and checking and extracting information from documents in foreign languages using AMLiss™ and Lease Abstraction Service™.
In this example, based on less than 15% of the evidence available Mr de Groote and his colleagues were found guilty in Switzerland. They are appealing this decision.