Typesetting, for the uninitiated, is the art of arranging and composing the text for the page or screen. The word originates from the days of mechanical printing, when each individual letter had to be placed, or 'set', on the printing press before being inked and pressed onto the paper. In modern times, printing is digital and typesetting is handled by software. With the switch to digital the results that can be achieved are stunning, but where do you begin? Today Translations gives you a rundown of the top 5 tools for typesetting, with a particular interest in their ability to handle multilingual or non-latin text.
Adobe Systems, $19.99 per month
Supported open/import formats: indd, idml, indl, indt, indb, inx (Indesign Formats), xqx (QuarkXpress format), pmd, tiff, gif, jpeg, bmp, eps, dcs, pict, wmf, emf, pcx, png, sct, ai , psd, pdf, txt, doc, docx, xls, xlsx, rtf, swf, flv, fl4v, mp4, avi, mov, mp3
Supported 'save as'/export formats: indd, indt, pdf, eps, fla, swf, idml, jpg, xml, txt, icml, rtf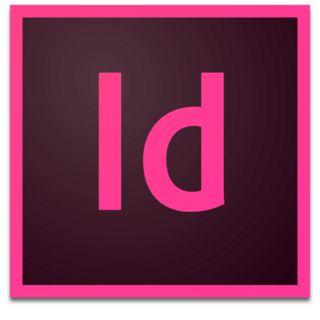 Pros:
Adobe's InDesign is the industry standard software when it comes to typesetting, it's power and versatility is unrivalled. If you're looking for the cosmetically best results – you must at least consider InDesign.
Moreover, it's prevalence amongst the industry means if you're working with other individuals, companies, or printers, they're likely to be using InDesign too. For example, this could save you from tricky compatibility problems with printing companies.
Adobe also has an iOS app called Adobe Comp, that allows you to draft ideas on an iPhone or iPad, before opening them in the desktop version of InDesign and finishing them off.
All Adobe applications come with a built function to browse and purchase stock photos called Adobe Stock.
Cons:
Since 2013 Adobe has adopted a 'software as a service' model. Practically speaking this means you pay a subscription for their software. The price is $19.99 per month for an individual program, and $49.99 for all their programs, or local equivalent. $155.88 every year certainly isn't cheap and the lack of owning a perpetual license caused a lot of controversy when it was announced. That being said, if you're going to make use of Adobe's other products like Lightroom, Photoshop, Illustrator, Dreamweaver etc., the bundle price is good value.
From a multilingual perspective, support for right to left languages like Arabic or Hebrew is a little tricky, and requires you to specifically download and install either the Middle Eastern or North African versions of InDesign. Support for these languages does exist in the 'standard' version, but only as a workaround or a third party plug-in.

Quark Software, $849

Supported open/import formats: qcd, qct, qpt, qwd, qwt, qxb, qxd, qxl, qxp, qxt , sct, xdoc, pdf, ai, ppt, pptx, doc, docx, psd, xls, xlsx, eps, ai, tiff, jpeg, indd, epub, bmp, png, wmf, html

Supported 'save as'/export formats: qcd, qct, qpt, qwd, qwt, qxb, qxd, qxl, qxp, qxt , sct, xdoc, pdf, html5

Pros:

QuarkXpress is a similarly powerful typesetting tool. Its edge over InDesign is that it's far better at importing other file types and working on them natively.
QuarkXpress has relatively fewer features than InDesign, but its fans will say it's more focused on what typesetters actually want to do, such as exporting to HTML5 without the need for add-ons or extensions.
The backlash against Adobe's subscription plan also gained Quark fans with the traditional one-off purchase giving you a perpetual license.

Cons:

That being said, Quark is expensive at a whopping $849, the equivalent of three and a half years of subscription to InDesign, and it's hard to predict where the technology will develop to in that time.
Like InDesign, Quark also struggles with right-to-left languages. There is a well-regarded third party extension that supports Arabic, but it costs an eye-watering additional $469!
This is not necessarily reflective on this version of Xpress, but Quark dominated the typesetting industry until the release of InDesign back in 2001. Since then they've lost nearly all their market share, and have been playing catch-up with Adobe.

The Scribus Team, Free

Supported open/import formats: sla, csv, html, odt, doc, docx txt, eps, bmp, gif, jpeg, psd, pdf, png, tiff, xpm, cvg, shape, pict, odg, ps, svg, wmf

Supported 'save as'/export formats: sla, pdf, txt, bmp, bw, eps, ico, jpegm pcx, pic, png,, ppm, rgb, rgba, sgi, tga, xbm, xpm, eps, svg, xml

Pros:

If your wallet is still hurting at the mere thought of the expensive opening options, you'll be relieved to hear that Scribus is completely free.
Despite the non-existent price-tag, Scribus is relatively versatile and powerful producing impressive end-results.
Another plus is that Scribus is relatively 'lightweight' meaning you don't need a powerful computer to run it, or can run multiple programs at the same time.
Scribus is also open-source, meaning the original source code is made freely available and may be redistributed and modified. Other popular examples are the Mozilla Firefox browser and VLC Media Player. The advantage of this is it's much easier for third parties to expand the functionality of the software, and all for free.

Cons:

Given the open-source nature of Scribus, help resources are a bit disorganised across several sites.
Scribus can handle small documents with speed and ease, but the more pages in your document, the slower the program will run.
The major problem from a multilingual type-setting perspective is that is struggles with non-latin languages. This is something the community has been trying to fix since 2006, so don't hold your breath.

The Overleaf Team, Free

Supported open/import formats: pdf, jpeg, jpg, png, eps, epsf, epsi, pgf, tikz, ps, dat, txt, csv, tsv, ocw, cfg, zip, mat, xml, yaml, yml, tab, avi, mov, gif, , swf, vsd, vsdx, svg, tiffm mp4, ai, bmp, scf

Supported 'save as'/export formats: pdf, tex

Pros:

Like Scribus, the basic version of Overleaf is free – something you can't complain about.
Overleaf can also run in your web-browser. Not only does this mean that that the program won't burden your CPU, but also allows for easy real-time collaboration like Google Docs.
Support for right-to-left languages as standard

Cons:

Overleaf is really quite different to the other programs on this list. Overleaf is a descendent of the TeX programming language developed for typesetting on the earliest computers back in 1978. This means you need to understand the (simple) coding to make use of Overleaf, which will probably put a lot of users off.
The aforementioned TeX was primarily designed for mathematical and science articles, and in fact is still the standard at many prestigious universities like Oxford and Cambridge. While Overleaf is good for books and journal articles, you won't be able to create modern print or web articles like you could with the first three programs on this list.

Microsoft, $5.99 per month or $59.99 per year (as part of Office365 package)

Supported open/import formats: pub, pdf, xps, html, emf, doc, docx, wps, txt

Supported 'save as'/export formats: pub, pdf, xps, html, emf, doc, txt, png, giff, jpeg, tiff, bmp, tmf, rtf, ps

Pros:

Which finally brings us to the program most people will have heard of – Microsoft Publisher. Since it comes with the current Office365 package, and has been previously released in the higher level Microsoft Office packages for years, there's a good chance many users will have it already.
Since its part of the Office suite, the appearance and mechanics are similar to Microsoft Word, making it easy to learn and familiarise yourself with.

Cons:

Publisher can do simple tasks well, and is a good starting point, but really isn't used in a professional typesetting context. Other programs offer more versatility, power, and functionality than Publisher. Indeed, Publisher often feels like an afterthought in the Office package.
Which leads us to the fact that Publisher is only available as part of a package with other Microsoft Office programs like Word, Excel, and Powerpoint. If you already have a version of Office without Publisher included, or use other programs like OpenOffice, this is a costly inconvenience.

Hopefully this list has given you an understanding of what kind of programs are available for typesetting, and multilingual typesetting in particular. Now you can make your way in the wonderful world of typesetting. Of course, if the time and effort needed to invest in learning these programs looks daunting, or even the price tag of QuarkXpress, you can always drop Today Translations an e-mail and find out how we can help you with your typesetting projects. We have many years of experience typesetting documents and their translations, so let us save you that stress.