Today Translations & Business Services is proud to announce that it has signed the Armed Forces Covenant.
The covenant is a promise that "those who serve or who have served in the armed forces, and their families, should be treated with fairness and respect in the communities, economy and society."
David Clarke, Group Head of Integrity & Multilingual Due Diligence and former Royal Air Force Policeman, signed the Covenant on behalf of Today Translations. "Today Translations has proudly supported military personnel and veterans for many years, from working with charities such as Support our Paras, to raising awareness around the dangers faced by military linguists and locally recruited military interpreters deployed on the front line and following conflicts," said David.
"It is a proud moment that our organisation can declare our support publically by signing the Armed Forces Covenant."
Today Translations has, among other measures, pledged to:
Promote the role, skills, and importance of military linguists in the defence sector by establishing relationships with military units and veteran associations that have members who include military linguists, mentoring veterans, hosting events, and publishing articles online
Seek to support the employment of veterans and working with the Career Transition Partnership, in order to establish a tailored pathway for service leavers.
Support our employees who choose to be members of the Reserve forces, including by accommodating their training and deployment where possible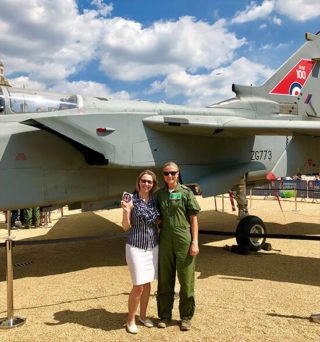 Jurga Zilinskiene, CEO & Founder of Today Translations, added: "The British military values of integrity, courage, discipline, respect, loyalty, discipline and commitment are very close to the values we have built Today Translations upon. These shared values are why we are proud to have helped military veterans transition to civilian employment in partnership with VETS, the Veterans Employment Transition Support Programme and other vital support services.
By signing the Armed Forces Covenant, Today Translations joins over 2500 businesses and organisations across the country that are supporting military personnel and their families."
Today Translations' clients that have signed the covenant include American Express, Cushman & Wakefield, Equinix, and Microsoft.
For more information on the Armed Forces Covenant and how your company can sign, visit https://www.armedforcescovenant.gov.uk/.