Charles Jaja-Sackey is an Account Manager at Today Translations with a degree in Business Information Systems and extensive experience in the technology industry.
The e-learning industry, with a predicted revenue growth to over $30 billion in the next 5 years, is fast becoming one of the most exciting industries to be in. Considering its nearly limitless applications and low costs, the future looks bright. But what are the key developments and the wider implications of such an innovative growth industry?
Microlearning platforms and mobile learning
According to Kantar, one of the leading market research companies in the world, "everything these days competes for our time and attention." With that premise in mind, they have developed an innovative way to successfully conduct research in today's time-pressured environment, in small chunks – the nano survey. Microlearning works on the same premise – giving users very short modules that they can fit around their busy time schedules in order to make it more manageable. Microlearning makes it possible to study on the go, using mobile apps, providing the flexibility that is so needed in our busy lives.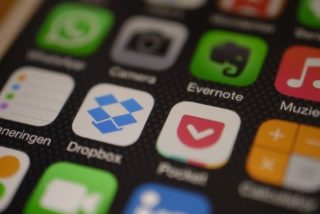 Not to mention that it can be quite exciting to realise, for example, that one can learn a new language fairly quickly using online microlearning platforms by spending just an average of just 5 minutes a day. It seems to like a winning formula – being given the opportunity to learn a new skill in what feels like next to no time. All industry experts agree – microlearning is one of the key trends to watch.
Video learning
According to a CICSO report, video will account for 80% of internet traffic within the next 2 years. This platform is attractive as it allows viewers to learn in a more engaging way. Its effectiveness is showcased by many other platforms using video to sell their services and engage users. Videos are interactive, engaging, and require much less time and concentrated attention than reading.
READ MORE: Multilingual Media
Gamification
A concept that is integrally connected with fun in many tech users' minds, games are the perfect way to introduce learning modules to employees, helping circumvent the threat of overwhelming them or putting them off. It is almost as if learning is just a useful bi-product when it comes to educational games, leaving the user with a pleasant feeling of having achieved something productive while having fun.
Virtual Reality & AI
As much as it is difficult to predict where this part of the industry will take us exactly, this is a topic that is constantly talked about these days and industry experts agree that this is one of the most exciting developments in e-learning innovation, as well as the tech industry as a whole. This is also a good place to take us into the second part of the analysis – the impact of all these advances.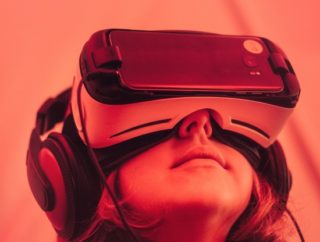 Why these Developments are Important
As much as these predictions are exciting, our educational systems are yet to catch up with them. Most tech employers agree that there is a skills shortage affecting the UK market, and on that is due to increase further.
According to experts, the skills gap might put the future of these technological developments under threat. Even though the industry as a whole is facing an unprecedented boom at the moment, with increasing demand for innovative tech, it also expects that the skills shortage will increase over the next 5 years, with predicted figures ranging from hundreds of thousands to millions. According to some sources, the engineering and tech industry is predicted to need around 1.8 million new skilled workers by 2025. The same report by Engineering UK estimated that the educational system is currently contributing 20,000 fewer new skilled graduates to the sector every year.
With around 42% of employers upskilling their staff according to a 2015 report, this is expected to rise, especially considering the gap produced by the formal educational system mentioned above. And the e-learning industry, with its cost-effective upskilling tools, will likely play a significant part in bridging that gap.
E-learning might also be key to solving this crisis for a different reason. Taking into consideration the gamification aspect particularly, it might be an easy way to encourage young people into tech careers, particularly girls. Recent research shows that only around 15% of UK engineering and technology graduates and about the same proportion of employees in the sector are women. Part of the issue is persistent prevalence of stereotyping in education, making women believe they are somehow not suited for technology professions. Changing this dated thinking and getting more women into STEM (science, technology, engineering and math) careers could also help resolve the problem of skills shortages in the industry.
Finally, perhaps this gap can become an opportunity and a good motivating factor for the UK to really push the case for a 'soft Brexit', if the country wants to remain relevant in technology and e-learning innovation in the future. At the moment, despite the industry's unified front against Brexit last year before the referendum, it looks like the UK will be leaving the Union in 2019. Although it is still unclear what the negotiations will bring, it is perhaps more important to tech than to any other industry out there to get a good deal for EU workers. Considering the predicted skills shortage, growing demand for tech, and the fact that almost a third of UK startup employees are from other countries, how much emphasis we put on the importance of the industry in the negotiations might decide whether the country remains relevant to this field or not.