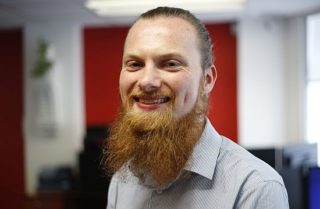 Adam Bradshaw
Marketing & Communications Officer
LinkedIn
A product of Today Academy, Adam received a solid understanding of all of Today Translations' operations before taking a position in Marketing and Communications. A keen musician and photographer, Adam puts his personal creative passion into high impact campaigns.
Most recently, Adam planned and co-ordinated the coporate media strategy in repsonse to the extensive press coverage generated by Today Translations' hiring of the world's first emoji translator.
Adam holds a BA in Chinese Studies and History from the University of Sheffield. As part of his degree, Adam spent a year at Nanjing University in the People's Republic of China.