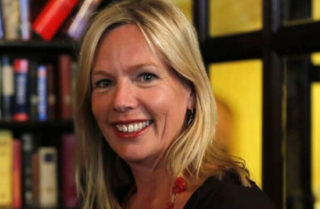 Amanda Murphy
Special Advisor on Broadcasting & Entertainment
LinkedIn
The founder of the hit TV show Supernanny, and the senior producer behind the very first Big Brother television series in the UK, Amanda is one of Britain's most accomplished producers.
With a packed portfolio that embraces Hollywood, cult status reality TV, blockbuster shows, media innovation and the arts, Guildhawk's is honoured to have Amanda as our cross-cultural expert on Media Production and Branding
Graduating with a degree in communications and cultural studies from Leeds University, Amanda began her career as a film distribution manager and then a PR manager with Turner Films before becoming a film director with Thames Television in London. In the early nineties she moved to Los Angeles as the producer on the Hollywood Report, the weekly entertainment show with presenter Kate Wagner and then to September Films as the producer of Hollywood Kids.
In 1995 she moved to John Gau Productions as the LA Producer on a 6 part series for LWT about the history of cinema, covering interviews with movie icons Tony Curtis, Tom Cruise, Clint Eastwood, Sly Stallone, Bruce Willis, Drew Barrymore, Eddie Murphy, among many the many celebrities, and behind the scenes brilliance like Ray Harryhausen and Hans Zimmer.
Amanda returned to the UK in 1996 where she produced and directed popular TV shows including Absolutely Animals, Scrapheap Challenge and Classic Aircraft & Great British Architects.
From 2000-2008 she worked at Ricochet TV and was responsible for devising and producing new and innovative TV formats. She founded and produced the parenting hit show SUPERNANNY which was award winning and sold in 47 countries.
Amanda was Executive Producer on new and flagship series including: The Real Swiss Family Robinson, My New Home, Sex Tips for Girls, Breaking Into Tesco, Clutter Nutters, House trapped In the sun and Living In the Sun. She was Series Producer on shows including Sex Tips series one, and the 90 minute documentary special, Changing Sex and No Going Back, both for Channel 4.
Her unrivalled expertise as a film producer has given her a unique insight into what works in television and film production and she uses this unique talent help companies create highly effective marketing strategies and develop their brand and business using innovative TV, digital media and by maximising commercial opportunities.
Amanda is a mentor for film students with the National Film and Television School and is passionate about helping society to nurture the next generation of great film producers and so maintain Britain's position as the number one place for cutting edge film and television.