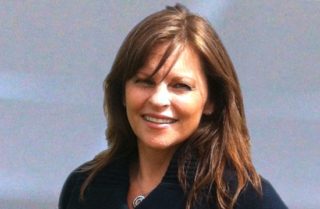 Autumn Hottle
Regional Account Manager – North America
Autumn Hottle is the former Global Security Operations Coordinator at the World Bank, responsible for the coordination and implementation of the Global Security Regional Security Advisor (RSA) Program, including managing contractor staff in six countries and Headquarters. She managed the global security program for World Bank personnel and property, and served as an advisor on security crisis matters for contingency planning responses to Regional Vice Presidents and their management teams. She represented the World Bank at the United Nations Inter-Agency Security Management Network (IASMN) meetings held semi-annually.
Prior to her employment at the World Bank, Autumn was a Vice President and Security Manager for Mellon Financial headquartered in Pittsburgh, PA.  She supervised all physical security, life safety issues, and terrorism threats for over 60 international sites in 22 countries. Autumn also provided security consultation for offshore development in India and the Philippines to include background investigation, site security, and travel assessment. She created and managed the first foreign security travel program to include corporate security procedures, training programs, medical security plan and a security resources travel card.
Autumn possesses a thorough understanding of cross border operations and global supply chains within the United States, Europe, East Africa and Southwest Asia.  She has proven ability to successfully negotiate business needs and requirements in a myriad of often conflicting and competing country interests.
Autumn holds a Master's degree in Criminal Justice and Security Management from the University of New Haven and a graduate of the Executive School of Management at Kellogg School of Business, Northwestern University.  Autumn is also a former United States Army Officer and a graduate of the Officer Basic and Military Police Officer School.