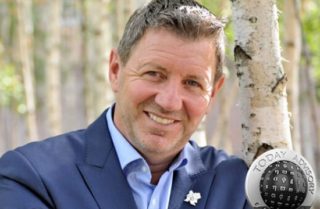 Colonel Gary Sullivan OBE
Consultant on Infrastructure and Logistics
LinkedIn
Gary Sullivan OBE is Today Translations' Subject Matter Expert on Infrastructure and Logistics, as well as the Co-founder and Chairman of Wilson James Ltd., and a Colonel and Director of the Logistics Advisory Group in the British Army Staff Corps.
Gary has a strong background in construction logistics, supply chain development and regeneration. He has had a varied career, joining the Parachute Regiment at 18, working with the United Nations High Commission for Refugees in Yugoslavia, establishing his own construction and aviation logistics consultancy service, and working with a number of organisations to improve the quality of life in Essex, UK. The latter was recognised in 2011 when he was named in the Queen's Birthday Honours. He is passionate about delivering exceptional customer service and working with clients to realise their goals within the security sector and beyond.
Gary holds a Doctorate and an MBA from Anglia Ruskin University.