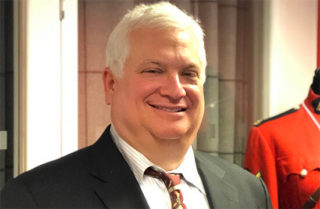 David Hendler
Consultant on Financial Risk Analysis
LinkedIn
David Hendler is the Founder and Principal of Viola Risk Advisors, LLC that was established in November 2014. David believes that the sophisticated risk management, capital management, and regulatory exposure management communities have an unmet need for a holistic, enterprise-wide approach toward risk assessment in a transparent, dynamic and open forum fashion. With that vision, David and his team have embarked on presenting Viola's risk advisory solutions that can satisfy those unmet needs through a web-based channel provided through a password-protected subscription service and via high-contact/high-value premium consulting services.
David has a unique background as a veteran senior financial services analyst with over 30+ years' experience on both the Wall Street buy-side & sell-sides and the independent research side. He has covered investment & financial risk advisory from both the corporate debt & equity research disciplines. His career started at the New York Life Insurance Company, before embarking on a long tour of duty on the sell-side, working at Drexel Burnham Lambert, J.P. Morgan Securities, UBS Securities, Smith Barney Inc. and Credit Suisse First Boston.
David embarked on a long tour of duty on the emerging and now established independent research side at CreditSights, Inc.. At CreditSights he established and distinguished the U.S. Financial Services coverage as Head of that group.
David was awarded an honourable mention in the 1995 Institutional Investor All-Star Rankings for his work in corporate bond research in the U.S. Banks sector. As part of the U.S. banks team that supported the lead analyst, it was awarded a #2 ranking in both Multinational Banks and Regional Banks for the Institutional Investor Equity rankings in 2000.
David received a BS Economics from The Wharton School of the University of Pennsylvania. He was a member of the charter class of the Executive Program in Finance at New York University's Stern School receiving an MBA in Finance.