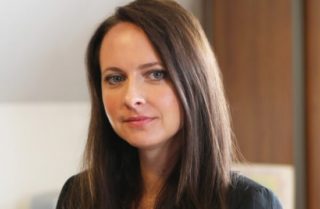 Deima Matuleviciute
Project manager
LinkedIn
Deima is like an "encyclopaedia", being the source of the most unexpected facts and figures. She brings information about new languages and dialects from the world, such as Fra Fra, Kaseem, or Ogbogolo. This skill is mirrored in her work ethic as well, as she has "special secret sources" from where she recommends new highly skilled linguists from all over the world.
Deima has a hybrid background: a postgraduate degree in Management and Business Administration (MA from Kaunas University of Technology) and a BA in Public Health (University of Medicine), which are both harmonised in her current role as a Project Manager for Today Translations. Deima is a true "people-person" and always maintains a positive, sunny attitude.
What is your favourite part of your job?
The best part of my job is communicating with clients and linguists, even if our communication is just over the phone, not face-to-face. I enjoy building relationships, and tracking the successful project delivery for my clients.
What is your motto?
If anything is to be, it is up to me.
Name one thing that would make the world a better place
Smile – it is free of charge