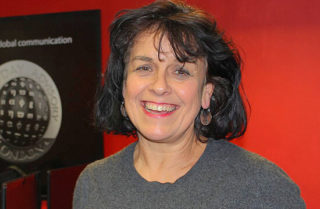 Dr Annaik Feve
Consultant on Neurology
Dr Annaik Feve is Today Translations' consultant on Neurology.  As well as practicing Neurology and Psychoanalysis, Annaik is the founder of Neurofinde, which advises auditors, investigators, lawyers and compliance officers on the psychology of teams and individuals. She also consults on interview techniques for FIS Forensic Interview Solutions, on the psychology of risk and compliance for RANE (Risk Assistance Network + Exchange), and on psychological conditions for the Paris Police Prefecture.
Previously Annaik has been a Resident and Attending Neurologist at APHP Henri Mondor Hospital, as well as the Head of the Parkinson's disease unit at Hospital Leopold Bellan. She has also lectured as an Associate Professor in Neuropsychology at Paris General Hospital and Université Paris VI.
Annaik holds an MD in Neurobiology and Neuroscience, and a PhD in Neuroscience from Université Paris VI.