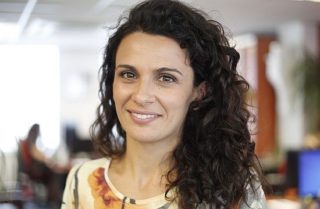 Emilia Colosimo
Vendor Manager
LinkedIn
My passion for translation started when I moved to Spain during my second year of university. I was studying Modern Languages and IT in Rome (my hometown) and took the opportunity to go to Malaga for a semester. While I was there I attended the Translation and Interpreting course at the Universidad de Málaga. I really enjoyed my translation classes and I loved spending hours trying to find the perfect way of expressing the same concepts and ideas from Spanish into Italian.
After completing my Bachelors degree, I decided to move to London to do a Masters in Translation and improve my English. My original idea was to stay in London for a couple of years, but that was seven years ago!
What part of a project makes you enthusiastic?
Before becoming a Vendor Manager, I worked as an editor and proofreader for few years and I understand the importance of making the right decision when choosing the linguists that are working on a certain project. Everything from placing a translation with the right people to seeing how the final project looks makes me feel enthusiastic and excited!
Are you involved in any charity activity?
Back in Italy, I used to volunteer for an NGO that takes care of people in need of healthcare assistance in my neighbourhood. Helping others makes me feel good and getting involved in volunteering activities again in the future is one of my main objectives.
What is your hobby?
I love playing volleyball. I started playing when I was really young and spent most of my free time training and playing in tournaments. I played volleyball at a semi-professional level for 9 years but I had to stop after a knee injury.
My experience as a volleyball player taught me the importance of teamwork: everyone has a fundamental role in a volleyball team, and every success is the result of the effort of the whole team (as many things in life, really!).
Any language-related advice?
If you want to speak a language properly, practice as much as you can!
I know it is an obvious one, but speaking to native people is the best and quickest way to learn a language. From personal experience, spending some time living in the country where the language is spoken is a great way of not only practicing the language, but understanding its culture too.