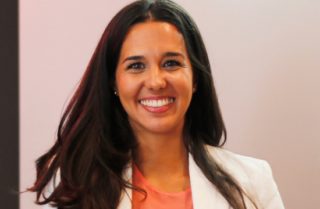 Estefanía Caro
Head of Projects
LinkedIn
Estefanía is one the most experienced members of the Today Translations team. This experience has enabled her to take on an advisory, consultative approach with both our clients and our linguists. She is a mentor and adviser to the other Project Managers, and promotes calmness and optimism, at all times.
As well as heading the project management team and resourcing, Estefanía also oversees complex life sciences project.
Estefanía is also linguist, with a BA in Language Interpretation and Translation from University Pablo de Olavide (Spain, Sevilla) and is also APM (Association for Project Management) certified. She is driven by her love of language to ensure that clients consistently receive the highest standard translations, personalising the right solution for each case and sourcing the most appropriate linguists.