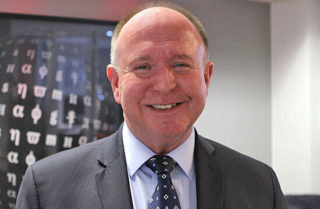 Ian Miller MBE
Chairman
LinkedIn
Ian is the Chairman of Today Translations & Business Services, a Member of Today Translation's Advisory Board, advising the Directors on business planning and investment options evaluation, and also a Non-Executive Director of the Federation Against Copyright Theft (FACT). His vast experience has generated an innate need to analyse and understand situations – not only in terms of financial numbers but also other performance data. He strongly believes that this approach precedes really objective decisions that enable organisational growth.
Ian is a Chartered Accountant who has extensive business experience as a Management Consultant and a Senior Manager in Information Technology companies. He is also the Commandant of the City of London Police's Special Previously Ian held executive roles at various multi-billion dollar corporations including Hewlett-Packard, Electronic Data Systems, and NTT Data. He has led businesses across Europe, the United States and the Asia Pacific and driven exceptional performance and growth. He has a particular expertise in M&A strategy, execution and integration.
Ian was awarded Member of the Most Excellent Order of the British Empire (MBE) for service to policing in 2008.